Choosing the right payment getaway for your ecommerce business is critical.
It can allow your customers to stay safe, pay quickly, and use their favorite payment methods. If you choose the right gateways, you can provide the best user experience.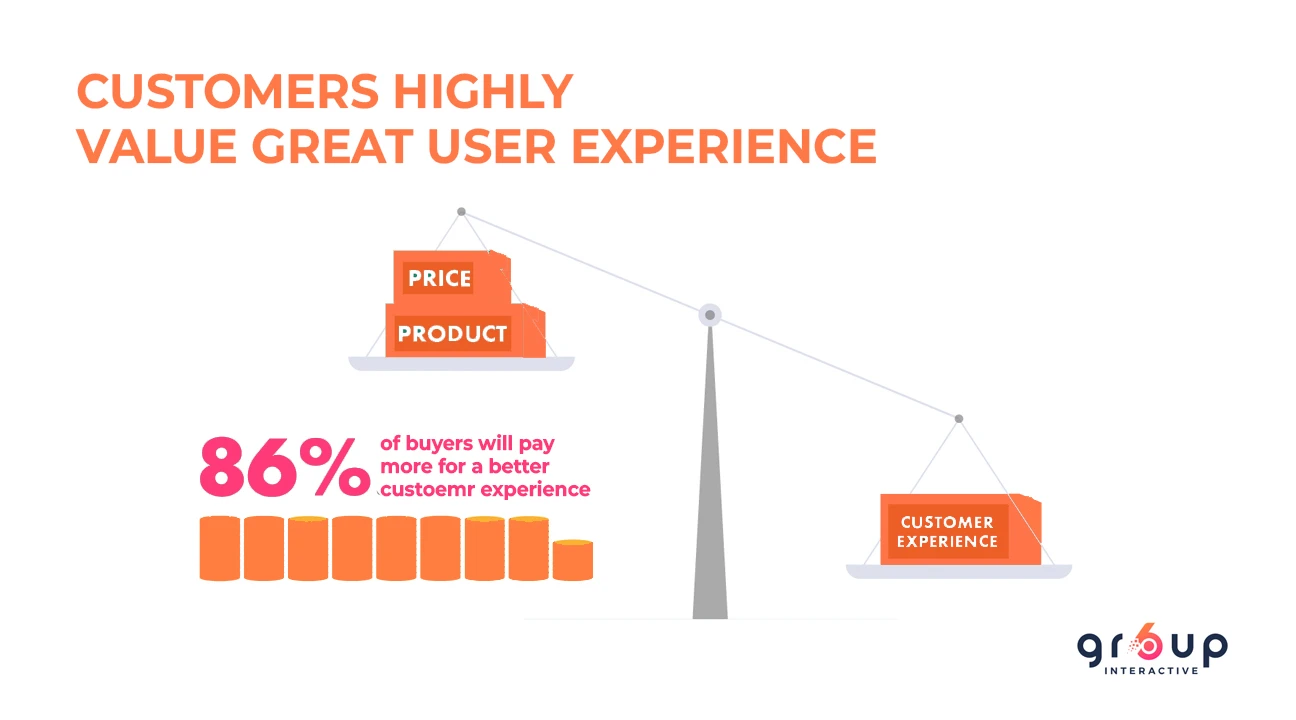 This will lead to frictionless payments, higher customer satisfaction, and more sales. Let's now take a look at 5 best payment gateways for ecommerce in 2023.
#1: WorldPay: The Best Gateway for Small Businesses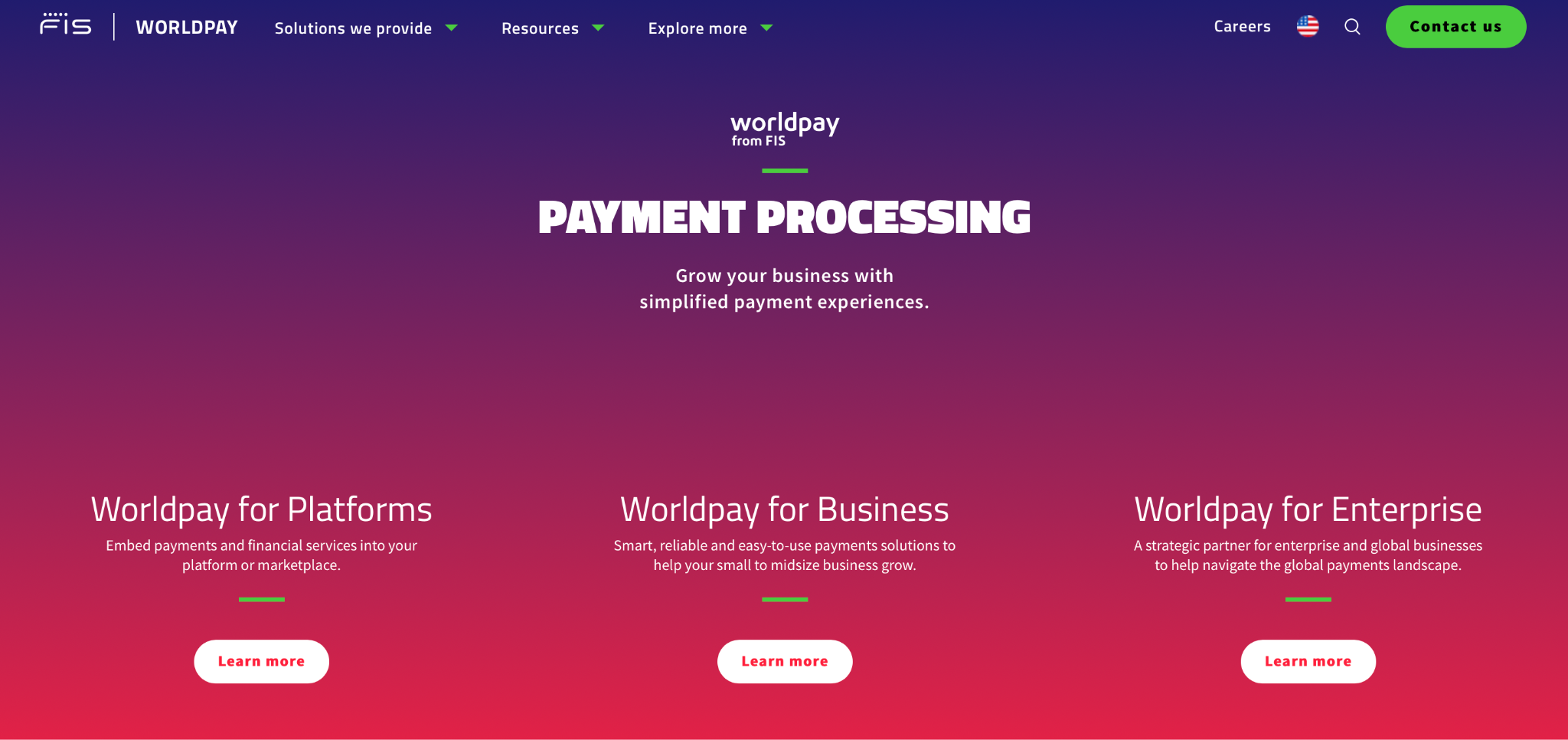 Overview:
WorldPay has been awarded the best payment gateway for small businesses in 2023 by Startup and has some of the most flexible plans.
But it's not very intuitive, and its support tools are somewhat hit-and-miss.
(making it painful to set up.)
The Pros:
Here are some of the most convenient reasons to choose WorldPay:
Regular Billing. WorldPay allows you to easily set up regular billing for subscription payments
Ultra-secure payments. WorldPay's Risk Management Mechanism (RMM) keeps you and your customers safe
Live dashboard. You'll have the ability to view lets you monitor orders in real-time
The Cons:
WorldPay is not all perfect, and here are a few of its shortcomings.
High fees. The pay-as-you-go option has high transaction fees of 2.75% + 20p
Bad support. Customer support is built for software developers – bad if you're not tech-savvy
Difficult navigation. WorldPay has pretty difficult navigation and setup for non-technical users
The Fees:
Unlike most payment gateways on the list, WorldPay has a fixed monthly fee.
The Gateway Standard plan costs £19/month, plus a 2.75% (credit cards) or 0.75% (debit cards) transaction fee.
Bottom Line:
Worldpay's commitment to security – and its ability to integrate with a range of ecommerce websites builders and invoicing software. Unfortunately, this means it doesn't come cheap…
However, It is a trusted brand with a fairly decent customer service reputation.
If you have a budget to spare, it's definitely worth it.
#2: PayPal: The Best for Speed & Convenience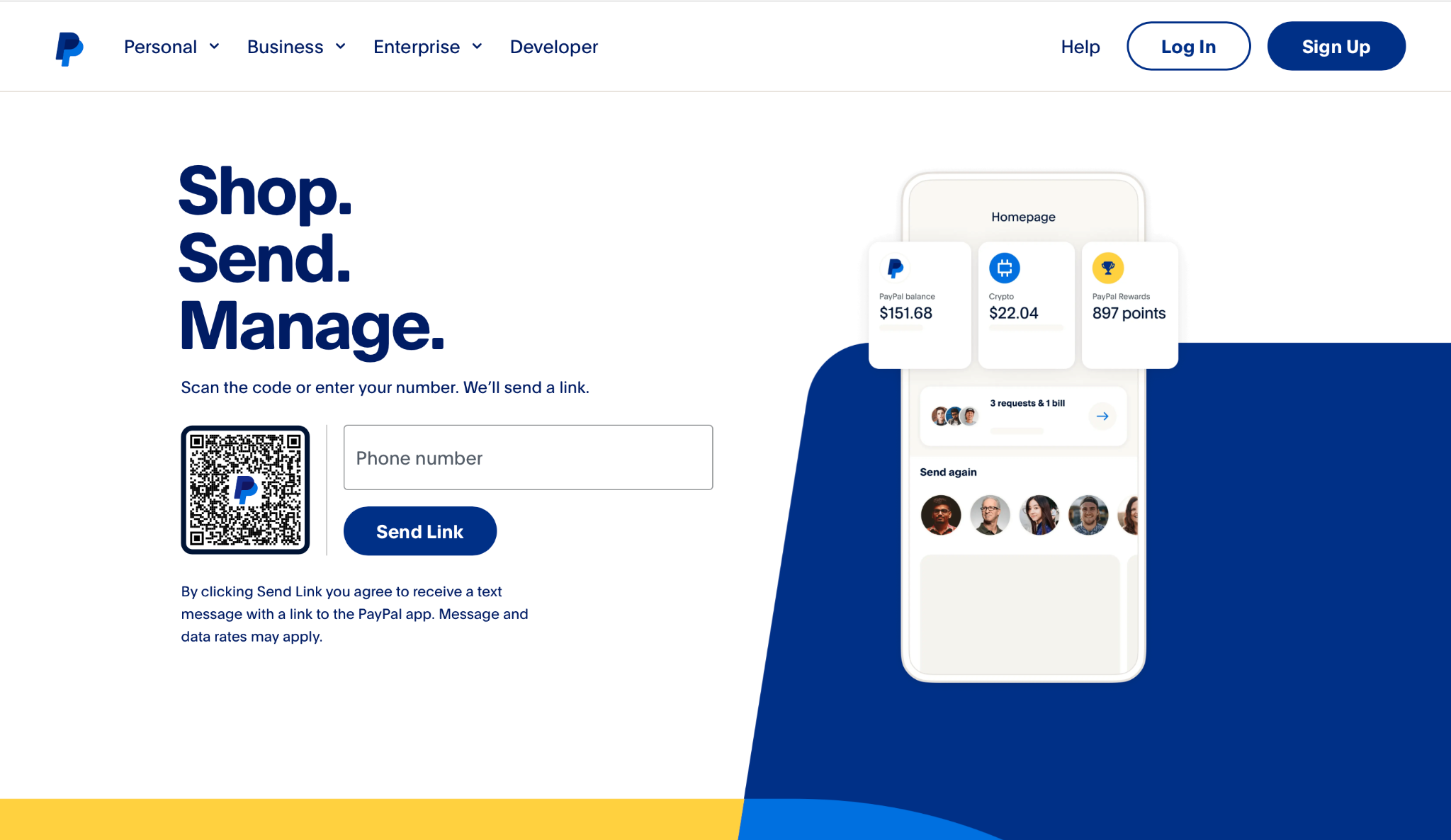 Overview:
PayPal is the most popular payment gateway for eCommerce.
It is accepted in 200+ countries and supports all the most popular credit cards: Visa, Mastercard, American Express, and Citibank.
The Pros:
Here are the most prominent features of PayPal gateway.
Excellent for mobile use. It's a seamless experience for customers ordering through apps
High-reputation brand. PayPal is a trusted brand, putting customers at ease
Seller's Protection Program. Excellent choice for those selling highly-valuable items
The Cons:
Here are a few things to be aware of before jumping into PayPal.
Hidden fees. You can experience hidden fees for refunds or chargebacks
Holding funds. In some cases, payments may get on hold
The Fees:
PayPal's transaction fees can differ depending on a payment's country of origin. Domestic transaction fees are currently 2.9% + plus 30p.
Check out the full list of PayPal fees for all countries.
Bottom Line:
PayPal payments gateway is flexible and intuitive enough to work wonders for small businesses and startups, even if you are a first-timer.
It's best for time-conscious businesses that need to take payments quickly.
#3: Stripe: The Best for Easy Access Card Payment Processing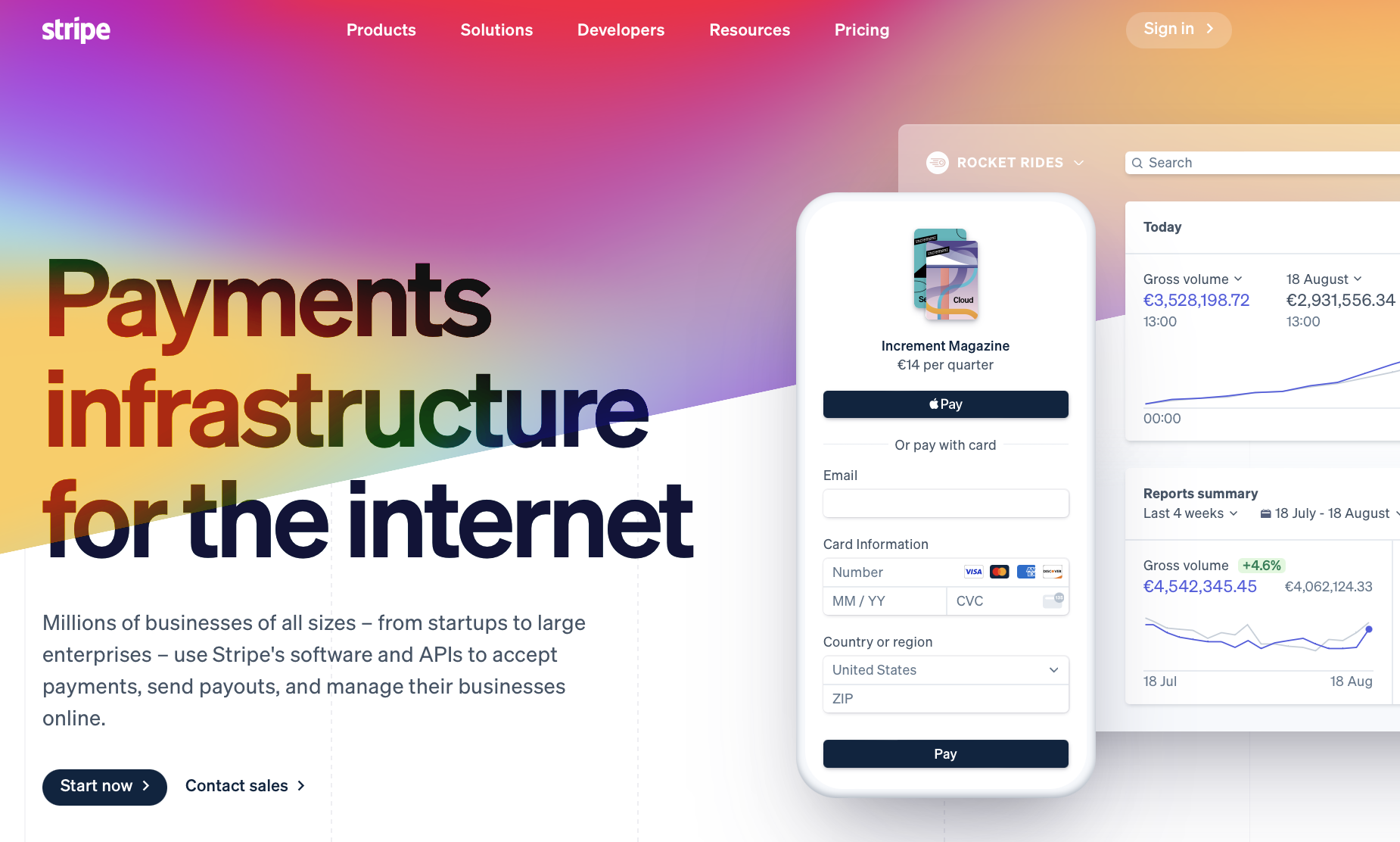 Overview:
Stripe is a full-service payment provider – it includes a payment gateway and a merchant account. It is the go-to for creating your own customized payment system.
It is designed for businesses of all sizes and features a one-click website integration.
The Pros:
Here are some reasons why you'll love Stripe.
Payment types. It supports a wide range of payment types and over 135 currencies
Made for dropshipping. Dropshippers can facilitate direct payments between third-party businesses and your customers
Customizable options. Design your own personalized checkout form for added aesthetic
The Cons:
Consider these things before you start using Stripe.
Seven-day settlement delay. Can be an issue if your business doesn't have a steady cash flow
Hidden fees. If a customer pays with a card in a different currency from your checkout's default, a 2% conversion fee is applied on top of the base transaction fee.
The Fees:
Stripe does not charge a monthly fee or any setup costs. Instead, you'll just pay transaction fees. For UK cards, Stripe charges 1.4% + 20p.
Check out the full list of Stripe fees for all countries.
Bottom Line:
Stripe is a great online payment gateway for small to medium businesses that operate in a range of industries, especially across Europe.
The transaction rate on European cards is low when compared with many other payment gateways.
#4: Amazon Pay: The Best For Innovative Features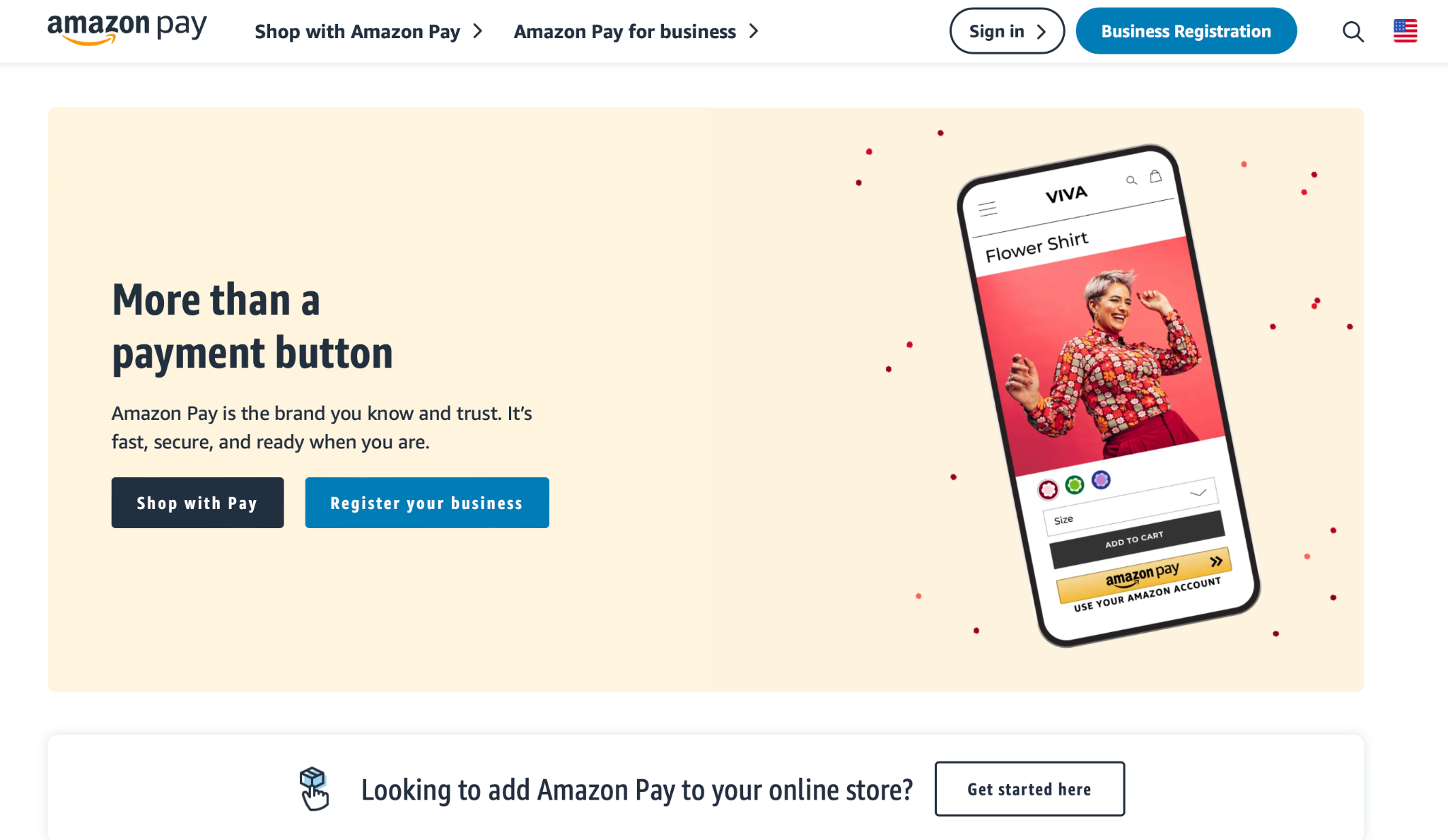 Overview:
Amazon Pay cuts down on admin both for you and your customers by recycling the details you and your customers have already provided for Amazon accounts.
This allows customers to sail through the purchasing stage – a way of ensuring customers check out.
(preventing them from changing their mind.)
The Pros:
The best reasons to choose Amazon Pay are:
Great integration. Integrates with over 200 ecommerce platforms, including Shopify and Wix
Lightning-fast checkout. Customer details are already inputted for quick and easy checkout
Voice transaction. There is voice transaction support available for added accessibility
The Cons:
Before you hop into Amazon Pay, consider the following.
Amazon exclusive. Customers need an Amazon account to make a payment
No PayPal. It doesn't support PayPal purchases which could affect your sales opportunities
Registration form. The customers need to fill in a registration form to sign up
The Fees:
Amazon Pay comes with no hidden costs.
In fact, with this online payment system, you only pay a processing fee of 2.7% + 30p for each transaction you make.
Bottom Line:
We recommend Amazon Pay to new businesses that aren't established on the market yet, and are in need of a way to build trust among new customers.
Amazon's reputation will boost your credit for those who haven't bought your products or services yet.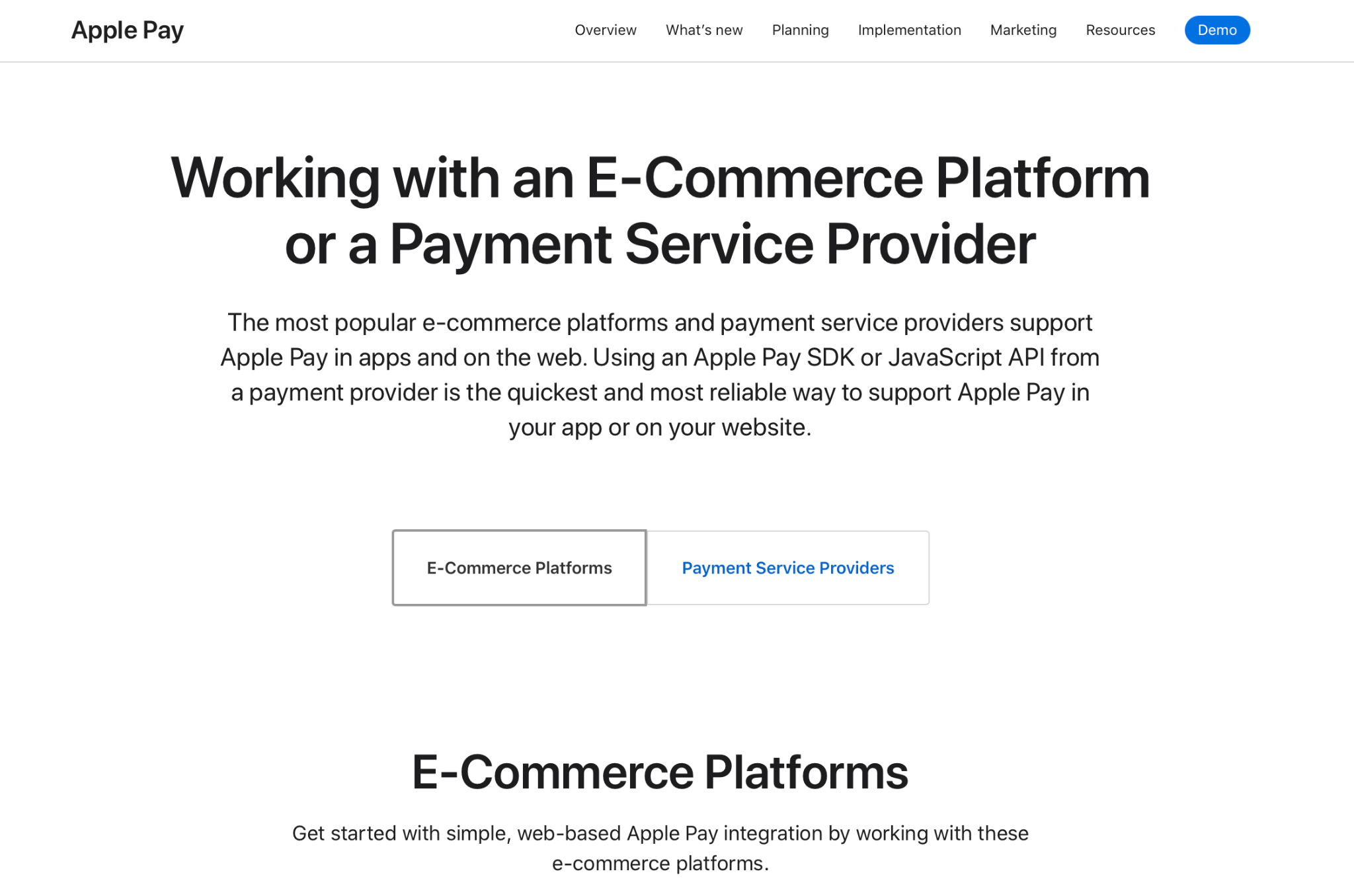 Overview:
Apple Pay is a payment gateway that gives customers an easy, secure, and private way to pay in stores, within apps, and on the web.
It supports a wide range of integrations with development partners, CMS websites, mobile apps, etc.
(Apple users will love you for having it.)
The Pros:
Here are the top reasons to make Apple Pay your next ecommerce payment gateway.
Easy integration. It's easy to integrate with many existing systems and widely used and accepted in the market
Highly intuitive. It is very intuitive, easy to set up, and a breeze to navigate through
Security. It's one of the most secure payment gateways on the market
The Cons:
Apple Pay may seem like a perfect gateway, but it has its limitations too.
Glitchy. Apple Pay is sometimes glitchy and doesn't work at some merchants causing to then use card
No Android support. Poor accessibility for Android users
Lack of customization. You can't use your branding or own design with Apple Pay
The Fees:
Like consumers, merchants don't have to pay any fees to use Apple Pay — including processing or interchange fees.
It is the only free ecommerce payment gateway on today's list.
Bottom Line:
With Apple Pay, customers can easily pay with the click of a button.
It's easy to set up and won't cost you anything. But of course, there is a lack of customization and it's exclusive to Apple users.
Conclusion
The right payment gateway will help you provide your customers with their preferred way of payment, while also staying secured. Having the frictionless payment gateway is one of the easiest ways to increase purchases and prevent cart abandonment.
However, setting up these gateways for your eCommerce store on your own isn't an easy task.
Fortunately, Checkout Champ eliminates this problem.
We provide seamless integration with all of these payment gateways – giving you an ability to get set up in just a couple of minutes.
(saving you a lot of time by eliminating a tedious process of setting it up manually.)
Book a demo with us today, choose your favorite payment gateway instantly, and get paid right now.