User experience is one of the most important things for increasing sales, strengthening customer loyalty, and improving customer satisfaction.
It's also super-profitable, with one of the highest returns on investment.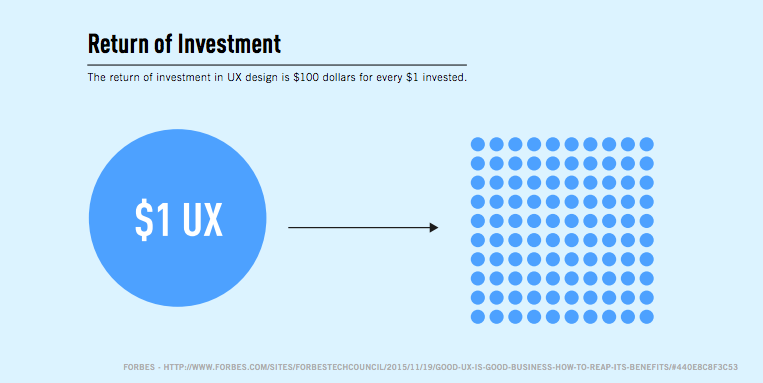 In this post, you'll learn how to improve user experience according to our experts. That way, you'll be able to use the proven ways that work and get the desired results FAST.
What Is User Experience?
User experience (UX) is the overall experience of a person visiting your e-commerce website or using your products.
It includes a person's perceptions of utility, ease of use, and design.

Why Is User Experience Important?
User experience is critical since it has a direct impact on your sales and customer satisfaction.
In fact, companies that put any effort into improving their website's UX see an 83% increase in their conversions.
…of course, the opposite is also true – a poor experience can scare away potential customers.
(which can have fatal effects on your sales.)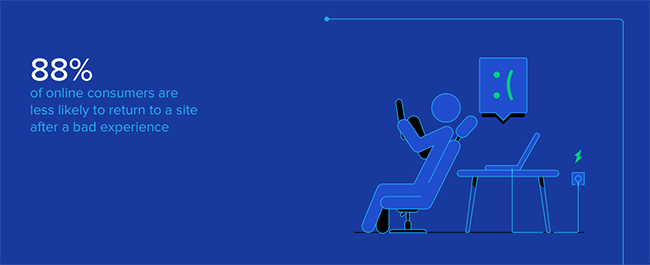 How to Improve User Experience: 5 Proven Ways from Our Experts
Providing a near-perfect user experience is a MUST-HAVE for every e-commerce business. Yet, only a tiny portion of businesses actually succeed in it.
(While the rest of them suffer and wonder why they keep losing customers.)
…and that's what we are here to help you with.
You're about to learn about 5 proven ways to maximize user experience. We'll give you a step-by-step process with actionable ways that you can apply to see the results INSTANTLY.
#1: Deliver Lightning-Fast Experience
Speed is one of the most important parts of user experience – nobody likes to wait for ages for an e-commerce website to load.
Google recommends e-commerce websites to load in just 2 seconds.
Yet, the average load time for most websites is 10s – which is a lot slower. Unfortunately, this has a huge impact on your sales…

…and the bounce rate – users clicking away from your site after viewing just one page.
We understood this problem and decided to change it!
That's why we created Checkout Champ – the fastest e-commerce platform on the planet. Our platform is 10X faster than your current e-commerce with <1 second load time.
If you are looking to compare your page speed, you can head over to PageSpeed Insights.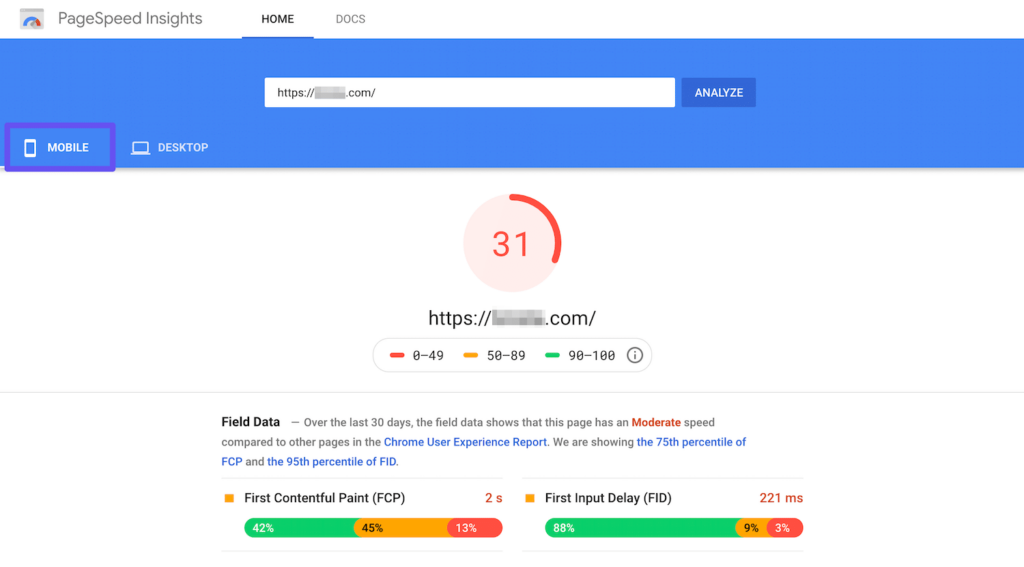 Not satisfied with your current page speed?
Book a demo and get the fastest e-commerce platform on the planet right now.
#2: Be Exceptional on Every Device
The majority of users browse on their smartphone or tablet – and that's also where most purchase decisions are made, making a mobile-friendly design a MUST. Unfortunately, many e-commerce websites are still poorly optimized for smaller devices. And their UX and sales suffer.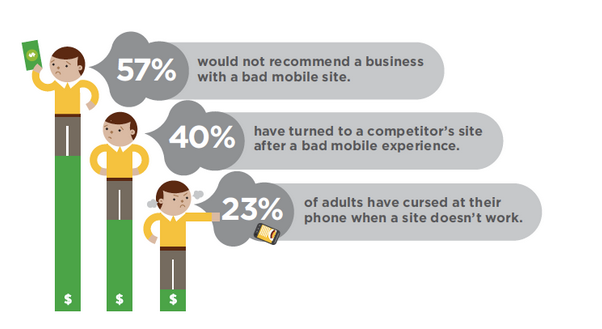 To check whether your e-commerce site is responsive, head over to Mobile-Friendly Test. You just have to fill in your URL and perform the test.

Our team realized the importance of mobile-friendliness and so we created a perfectly responsive design on every device.
To top it all off, we are also able to deliver 99.9% uptime – so you never miss a single sale.
#3: Make Everything Clear
Your visitors must know precisely where to click and what to do. If they get confused or lost, they will leave you for competitors – and you will lose a valuable customer.
The easiest way to achieve this is to create a super-simple customer journey with minimal distractions. No ads, unnecessary elements, or any clutter.
(just compare the two variations below – it's a complete no-brainer.)

Also, if you're looking to step it up a notch, you have to perform split testing.
This is a method where you run multiple variations of the same thing and see which users find easier or more intuitive.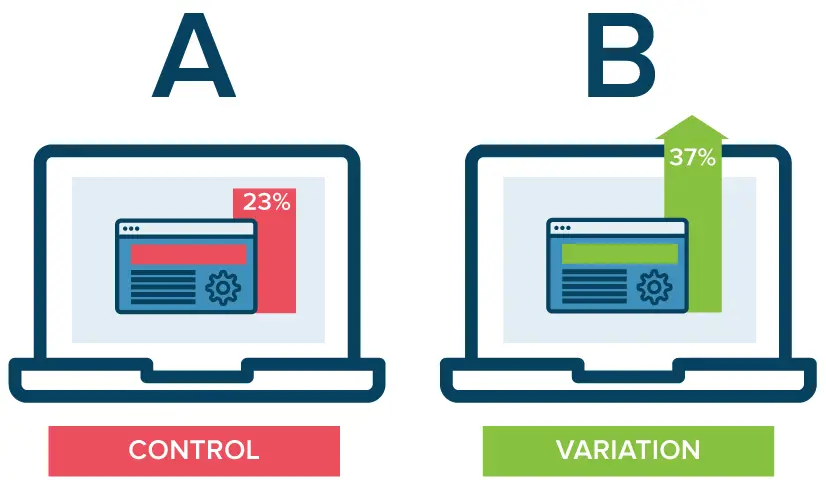 Checkout Champ allows our users to perfect UX with tools like 4-way split tests or one-step checkout. This helps you provide your customers with an intuitive experience and capture more sales.
#4: Give Customers What They Want
If you are looking to get as many sales as possible, you have to remove any friction.
One of the things why customers won't buy from an e-commerce site is because it does NOT provide their preferred payment method or displays a different currency.

Unfortunately, this can be trickier to fix – and with some platforms, impossible.
We understood this problem and that's why we added 333+ integrations for combining all your favorite apps and creating something awesome.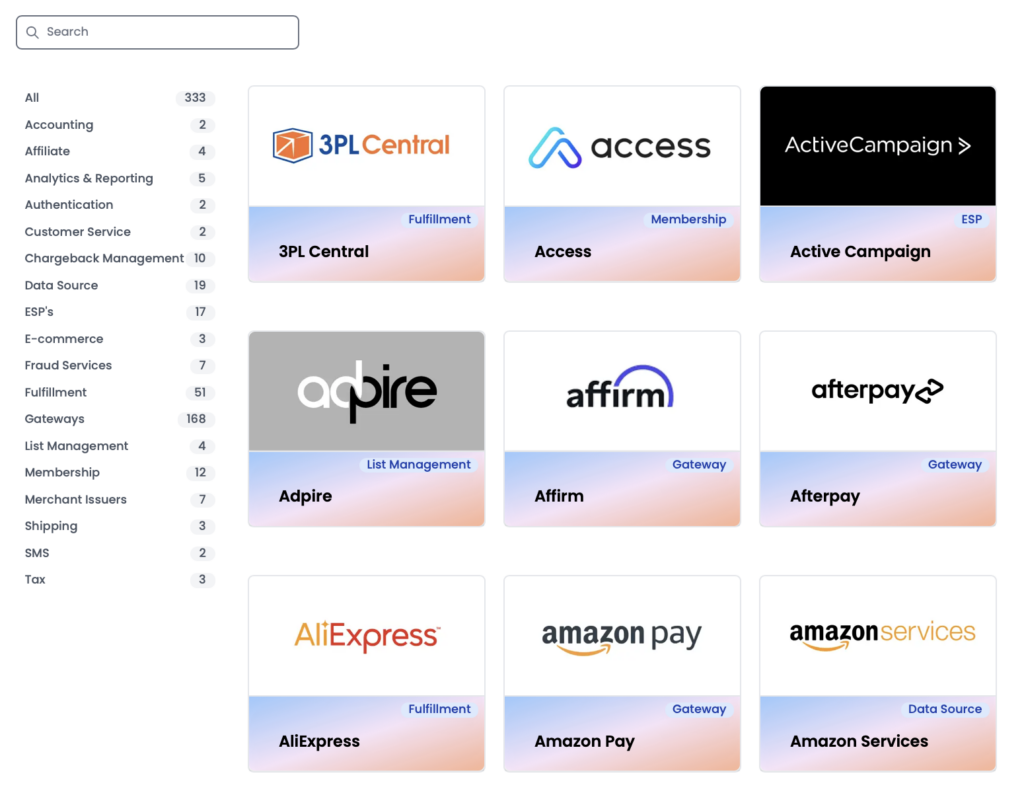 You'll also get 185+ payment gateways, so your customers can pay their preferred way.
Plus, with our dynamic currency by geolocation feature, you can display the user's domestic currency on your website, making a purchase decision even easier.
Book a demo and get the most frictionless e-commerce platform right now.
#5: Ask for Feedback & Constantly Improve
You might check every KPI, yet, there is still something wrong that detracts users from buying. The easiest way to find out is to ask your users directly.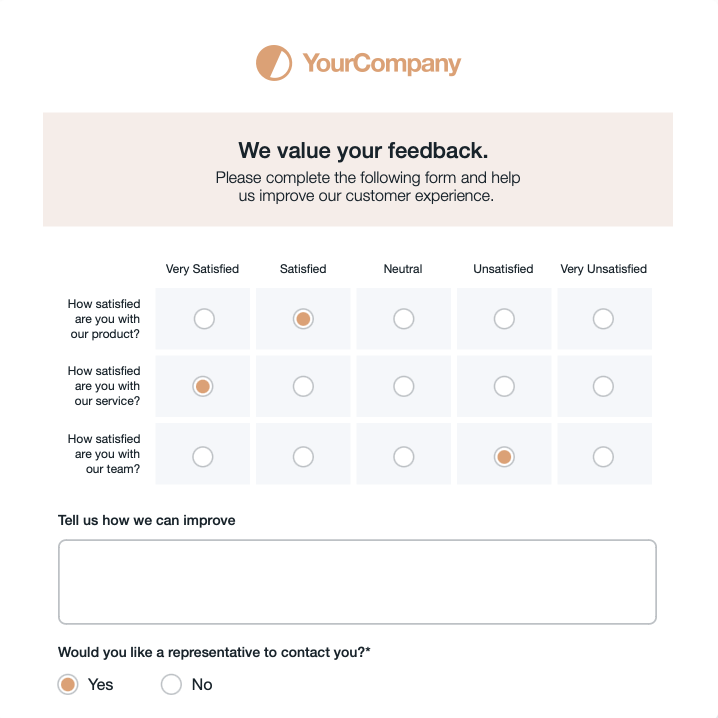 There are a lot of ways you can ask customers to leave feedback, such as:
Customer feedback surveys

Email and customer contact forms

Social media
We've seen huge success with the first method, which we consider to be the most effective.
Also, here are a few tips you can use to get more constructive feedback from customers about user experience on your e-commerce site.
Identify the right people to ask for feedback

Keep your questions short and simple

Set clear expectations
They will greatly enhance the quantity but also the quality of the responses you get.
Ready to Perfect the User Experience & Win More Customers?
User experience is one of the most effective ways to drive more sales, improve customer satisfaction, and get ahead of the competition.
It also has a massive ROI – an unbelievable 9,900%. Even though it's so important, most companies struggle with optimizing their experience. Fortunately, now you know the best ways to nail UX and maximize the profitability of your business.
Looking to boost your user experience even further?
Checkout Champ is the most UX-optimized platform out there. It has the fastest load time of under one second (10X faster than your current platform), 99.9% uptime, and an elite arsenal of tools to help you make your user experience on-point.
If you want to deliver the highest user experience, we are the platform for you!
Book a demo and perfect your user experience right now.