Today you'll discover how we were able to optimize conversion rates by a whopping 50%.We are going to share actionable steps you can take to achieve the same results and destroy your competitors once and for all.
Let's get started.
What Is Conversion Rate Optimization?
Conversion rate optimization is the process of optimizing your website for the highest conversion rate.
If done correctly, it can help you to:
Boost sales
Decrease acquisition costs
Improve customer lifetime value
…and so much more.
The most common areas of a website for CRO are landing pages, the homepage, and pricing pages.
How to Calculate Conversion Rate?
Before you can start with the optimization, you need to calculate your current conversion rate so you have a baseline to build upon.
Here is a simple formula for calculating the conversion rate.


Source: Wall Street Prep
You can easily find these metrics inside Checkout Champ or just instantly look for a conversion rate without doing any calculations.
What Is the Average Conversion Rate?
The average conversion rate across all fourteen industries is just 2.9%.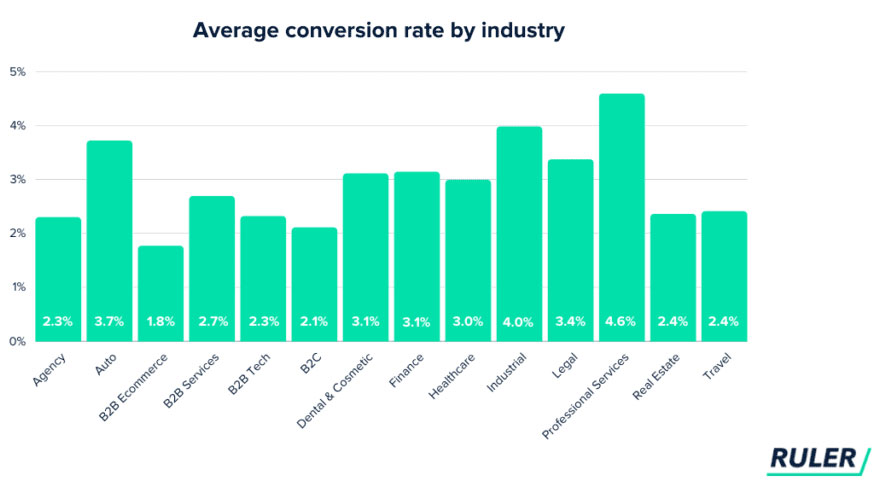 Source: Ruler
But the best-performing websites have a conversion rate of around 11%. So if you're not hitting that, there is room for improvement.
(even if you are, you can still make it better!)
The one thing to keep in mind is that higher-value products tend to have lower conversion rates.
Conversion Rate Optimization: The Most Effective Strategies
In this section, we'll share our hands-on secrets that led us to a massive boost in conversion rate (and customer satisfaction too.)
You'll also get actionable steps, so you apply these strategies to your business right away.
#1: Make Speed a Priority
Conversion rates are 3X higher for ecommerce sites that load in 1 second.
You have to make your website lightning-fast, or your customers will leave. You might think your site is fast but is that so?
Head over to PageSpeed Insights and check your loading speed.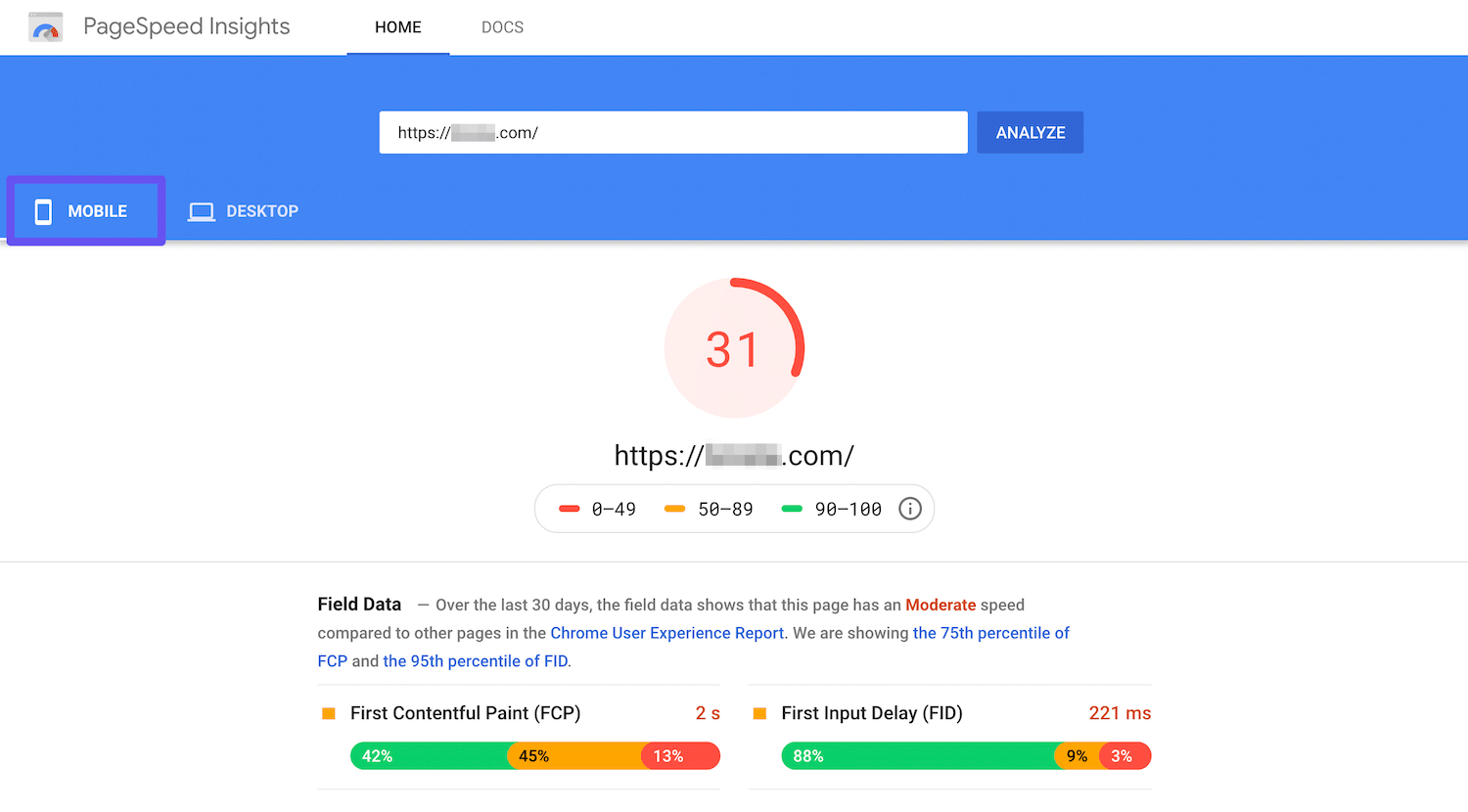 Hopefully, the results do not look like the ones above.
Every second counts and can make or break your conversions. In fact, one-second delay in page loading time results in 7% loss of conversions.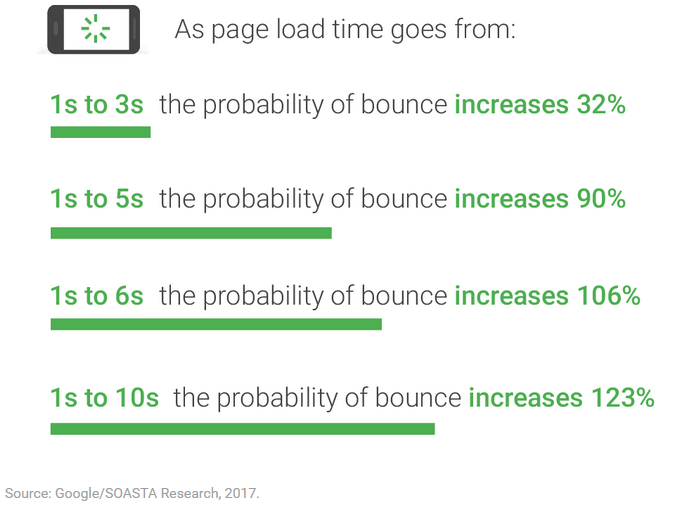 Source: Google
There are many ways you can speed up your website loading time, such as.
Lazy loading
Minimizing JS
Optimizing images
However, fixing all of these might still not get you the speed you need. Not to mention that the whole process of optimizing is tedious (and incredibly painful.)
And that's why we created a drag-and-drop page builder that eliminates all of these issues for you. In fact, by using this, we were able to achieve a loading time of under 1 second. And that's one of the main reasons why we were able to experience such a huge boost in conversions.
#2: Offer Upsells, Cross-Sells & Downsells
73% of marketers say that upsells and cross-sells increase their revenue by 30%.
That's a crazy boost. These two work great because customers are already in a buying state of mind, which makes them more susceptible to your new offer.

Source: Zapier
If you can convince customers that for just a slightly higher price, they can get a lot better results, they might as well give it a shot.
And if they don't or don't want to continue with a purchase, you can offer a downsell.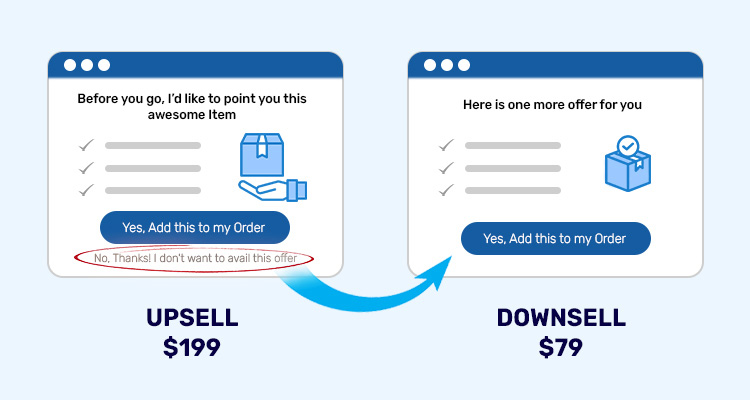 Source: Shift Shop
The most common objection with buying products is price. If your customers are ready to buy, but they decide to back up at the last second, you have to act.
There is a very high chance you can still sell to them and save a conversion.
You just need to suggest a more reasonable offer.
We allow our customers to create one-click custom upsells to add an extra $20, $40, or $50 per order.
Or save a conversion with downsells.
In fact, that's one of the main reasons we were able to achieve these incredible results with our customers.

And our customers love it!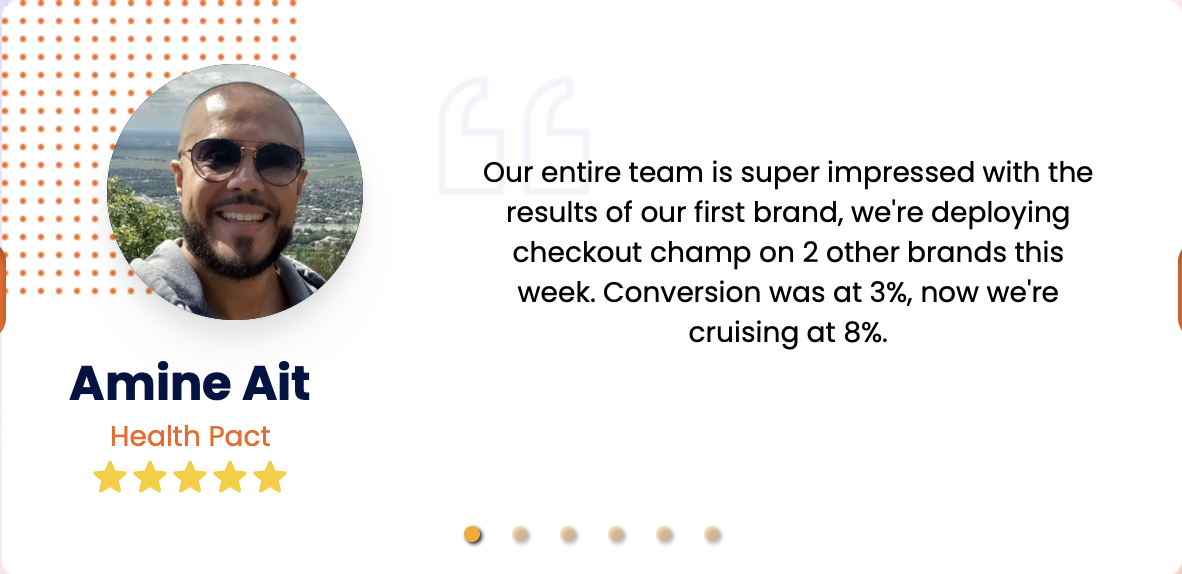 Your business deserves the same results too.
Book a demo with us today and start getting the conversion you deserve right now.
#3: Leverage Urgency & FOMO
Countdown timers and limited-time offers create a sense of consequence and fear of missing out. The presence of the timer alone created an 8.6% lift in conversions.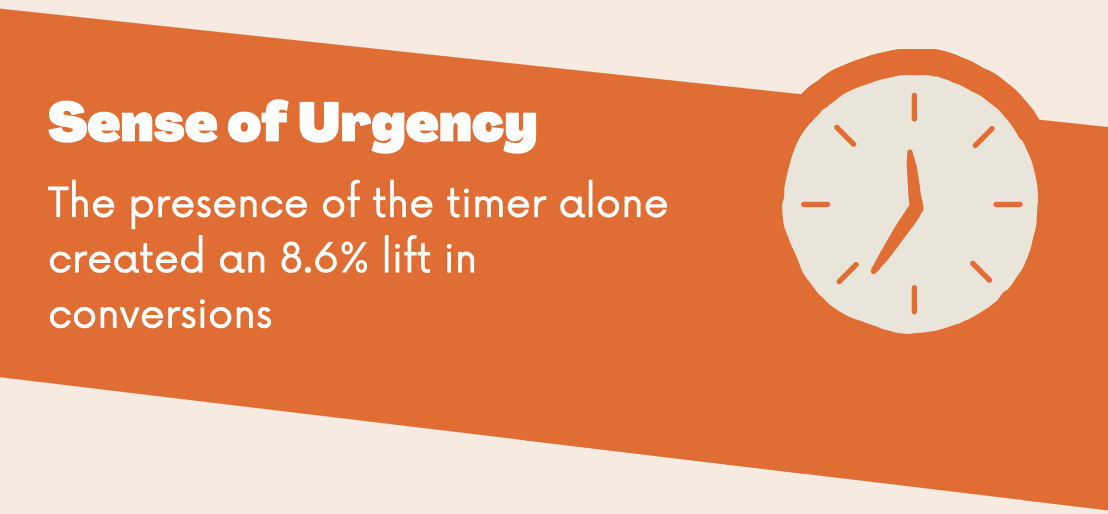 You need to make customers decide as soon as possible and hit that order button.
(or you risk losing them to a competitor.)
There are a couple of ways you can add urgency to your product, such as:
Limited stock
Timely discounts
Offering a bonus for a limited time
In fact, here are some of the best tools for countdown banners:
Hextom
Conversion Plus
Ultimate Scarcity Pro
You can leverage them and make your offers irresistible to your customers.
Quick Tip: Make it believable and real; if customers know you're faking it, it won't have any effect. Can we add a few tools in Shopify and Woo that are highly rated for countdown banners?
#4: Recover Abandonment Purchases
The average cart abandonment rate across all industries is 70%. Fortunately, if you know what you're doing, you can save a large amount of these customers.
There are a couple of reasons why customers abandon a purchase, such as:
Slow delivery
High extra costs
Registration required
You can also recover some of these lost sales by using retargeting campaigns.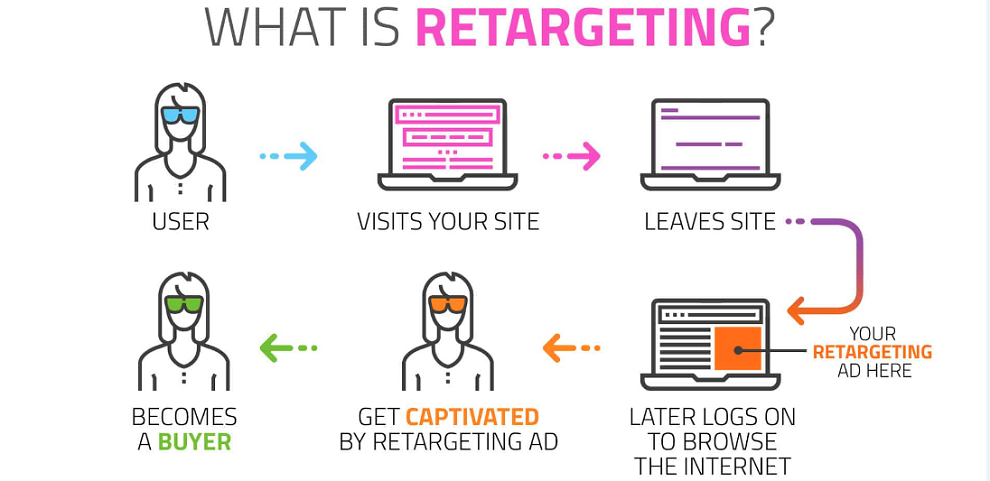 Source: Kajabi
Fixing these issues can help you a lot, but there is still room for improvement and changes….
We've identified this opportunity to improve a conversion rate and created a CRM data capture feature for recovering these customers.
In essence, it captures the customer's keystroke, not only clicks like other solutions.
That way, it collects 3X more customer data than any other platform on the market. That's what helped us really get to the lost customers and further improve user experience.
#5: Add Testimonials
Testimonials can increase conversions on sales pages by 34%.
If a friend recommended a product you need, you'd probably buy it, right? Well, that's the effect testimonials have on customers.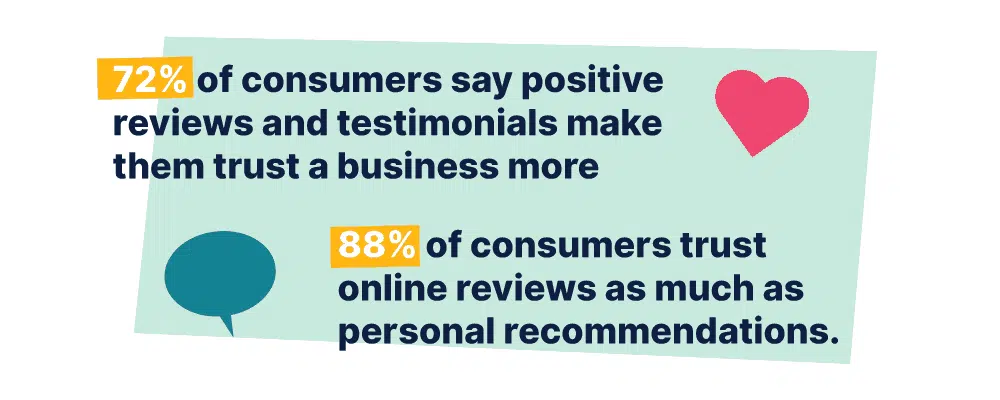 Source: Wyzowl
Customers must trust you to buy from your business.
If there is just a slight doubt in their mind about your products or credibility, they won't convert. Therefore make sure to include testimonials on your sales pages.
Also, monitor your reviews online and what others say about you to keep your reputation high.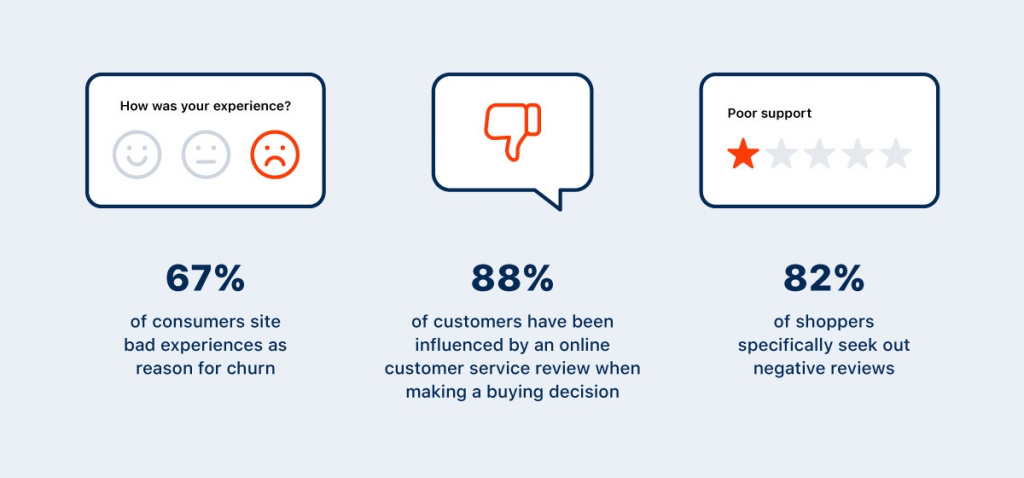 Source: Canny
Negative reviews will lead to very poor conversion rates.
Ready to Maximize Your Sales?
Conversion rate optimization is a great way to increase sales, customer lifetime value, and provide the best user experience.
We've shared some of our top secrets that will help you skyrocket your conversion rate.
(and gain a competitive advantage.)
Especially if your store is on the Checkout Champ platform.
Any ecommerce store owner making over USD $50k a month is leaving A LOT of money on the table if they don't use our platform.
But we also know that some store owners are hesitant to try us out (even though Checkout Champ is a bolt-on platform that can be disconnected and rolled back in a day!)
So we decided to put some extra skin in the game and invest in your business just to give us a try.
Basically, we're so confident in our ability to make you more money from your Shopify, WooCommerce, BigCommerce or Magento store…
That we've put together a special offer that's zero-risk with a massive upside for you.
Starting from March 2023 –
Each month our Checkout Champ dev team will build a FREE 'Custom Checkout Funnel With One-Click Upsells' for 3 ecommerce store owners.
That's a $5,000 value in development cost…
And a 6-7 figure opportunity in potential revenue upside…
That's because a high converting funnel is invaluable to every online business.
These stores will get a zero-risk, no-obligation opportunity to test their #1 best-selling product on Checkout Champ…
So they can see how much more revenue and profit our platform can generate for their ecommerce business.
There's more –
The FREE 'Custom Checkout Funnel With One-Click Upsells' include:
A custom checkout page which loads in 2 seconds or less
1-2 optimized cart bumps which see up to 30% take rates
2x post purchase One-Click Upsells which add 20-50% to AOV
A custom Thank-You page which does double duty as a 'final stealth upsell' 😈
If you're already selling $50k or more product per month, this will generate an extra 6 figures a year.
If you're already selling $200k or more per month, this could be the source of an extra 6 figures a month 🚀 in high-margin sales…
That revenue and profit boost will drive your AOV and LTV up and to the right 📈, giving you a competitive edge in your market.
So here's the deal –
Book a demo with us and see Checkout Champ in action.
Our team will ask you for some numbers and review your site, and if your business is a good fit…
We'll offer to build you a 'Custom Checkout Funnel With One-Click Upsells' for your best-selling product at zero cost to you.
But here's the catch… You have to be committed to onboarding with my team without delay.
You don't need to shutdown your existing store…
You don't need to change anything about your existing business or take any risk.
We'll cover the cost. (A $5,000 value in developer fees alone)
We'll do the work.
All you need to do is send traffic to your new custom funnel and see how much more profitable you can be with Checkout Champ.
We're doing this 'brass balls' offer because we know Checkout Champ CRUSHES every other ecommerce platform in the market…
Click the link below to fill out a short application form and book a Checkout Champ demo this week…
And if you qualify for a FREE custom funnel you'll be enjoying 20-50% or more revenue and profit in as little as 30 days…
There's nothing to lose, and a massive opportunity for you to grow like crazy and become the dominant player in your category.
Click here to book a demo with us today and start getting the conversion you deserve right now:
Book Demo