Shopify is a GREAT platform for ecommerce beginners – but as your revenue grows, you'll begin to realize its limitations. One-size-fits-all platforms like Shopify have fixed store architecture, trying to fit every business into its predefined shape.
Unfortunately, this can lead to a couple of problems and prohibit your growth…
One of these problems is that this doesn't allow for business model innovation, leaving your ecommerce business stuck in a 'Technical Prison'.
Here are a few major Shopify deal-breakers that you must be aware of:
No control over your data

Limited customization options

At the risk of account shutdowns
It's time to put a stop to this.
In this post, you'll discover the 4 best Shopify alternatives that will allow you to build your ecommerce business the way YOU want to.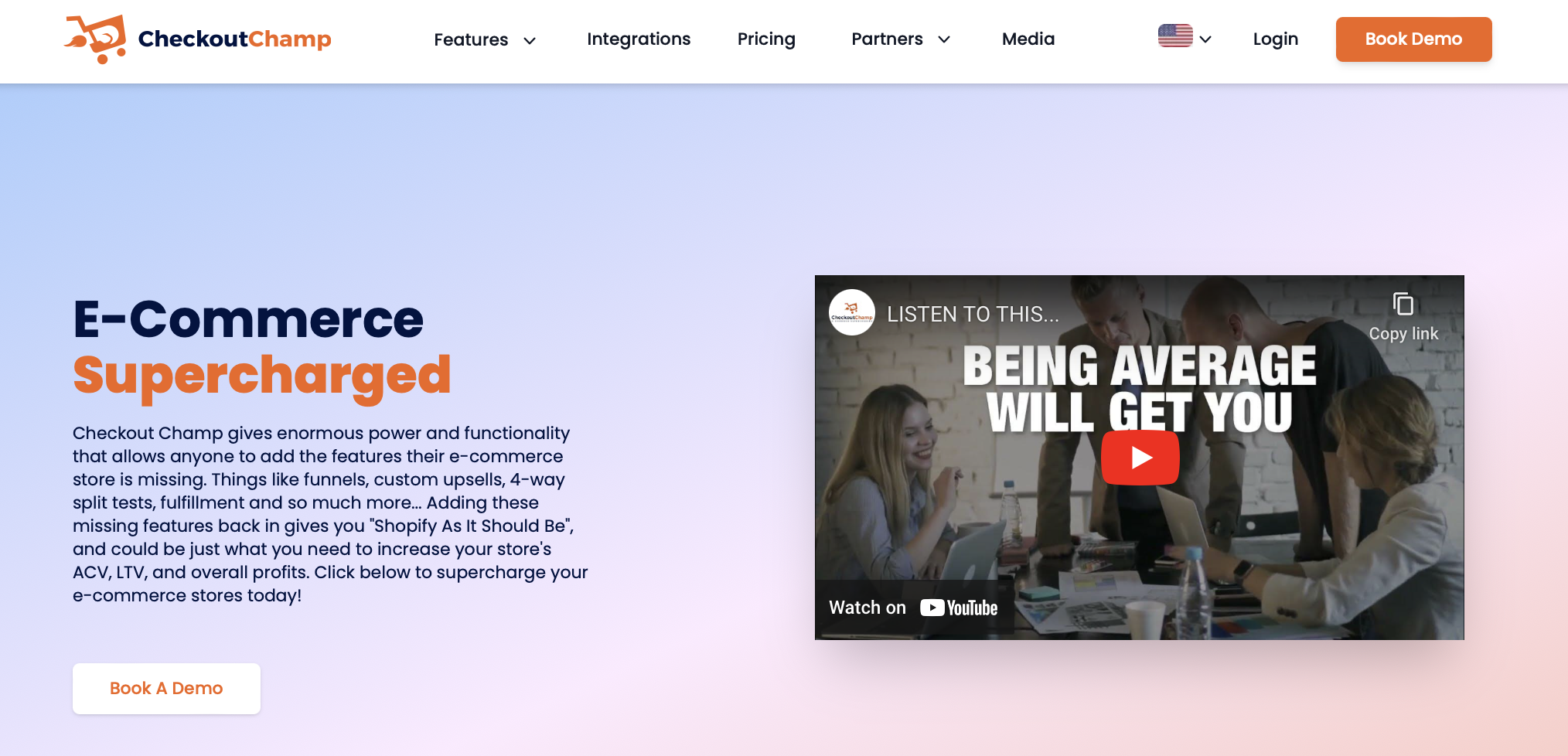 Checkout Champ is the most innovative ecommerce platform online. Our platform gives you the ability to create an online store with enormous power and unique functionality that has the features all other ecommerce stores are missing.
For instance, one of the biggest reasons to go with us is our IMPOSSIBLE user experience.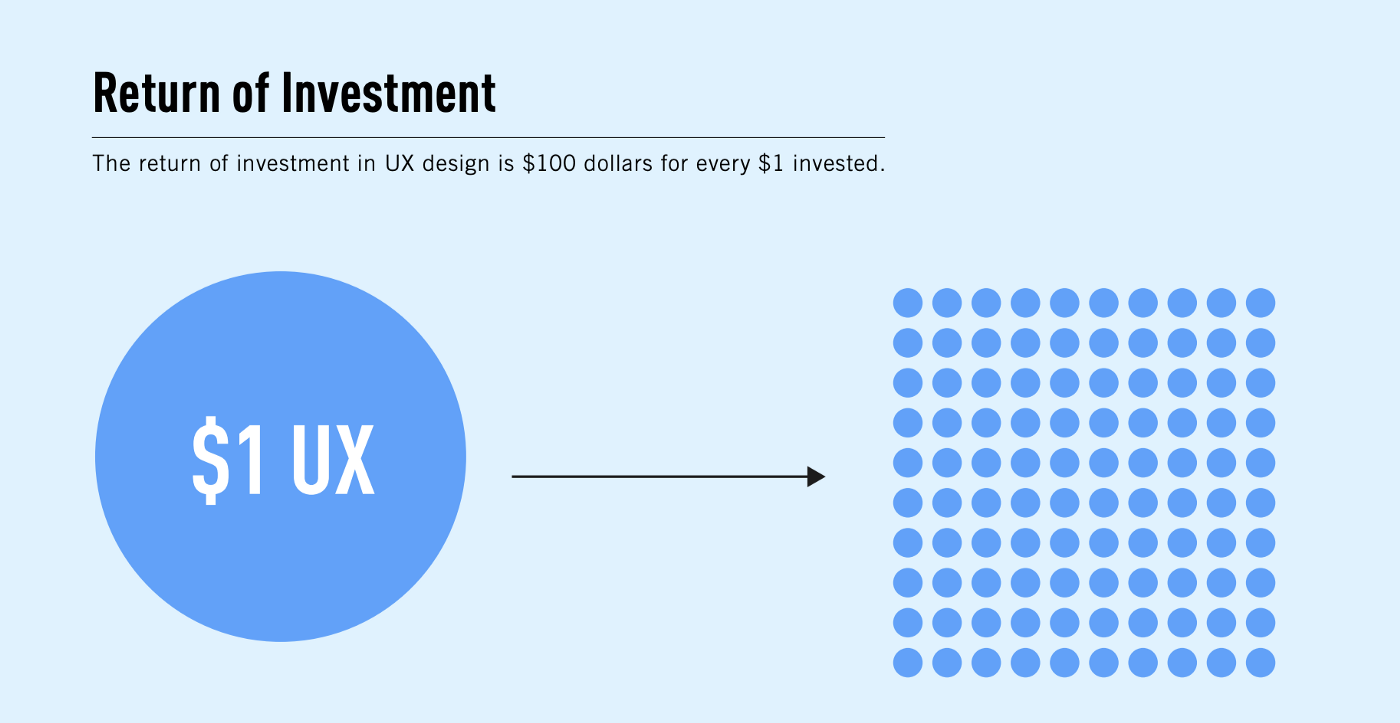 That's right, we offer:
>1 second checkout load speed

10X faster than your current e-commerce

3X conversions with one-step checkout pages
Also, unlike Shopify and other platforms, we give you full control, customization, and your data.
This allows you to customize every element of your ecommerce so you can create the ecommerce of your dreams. And also make data-driven decisions…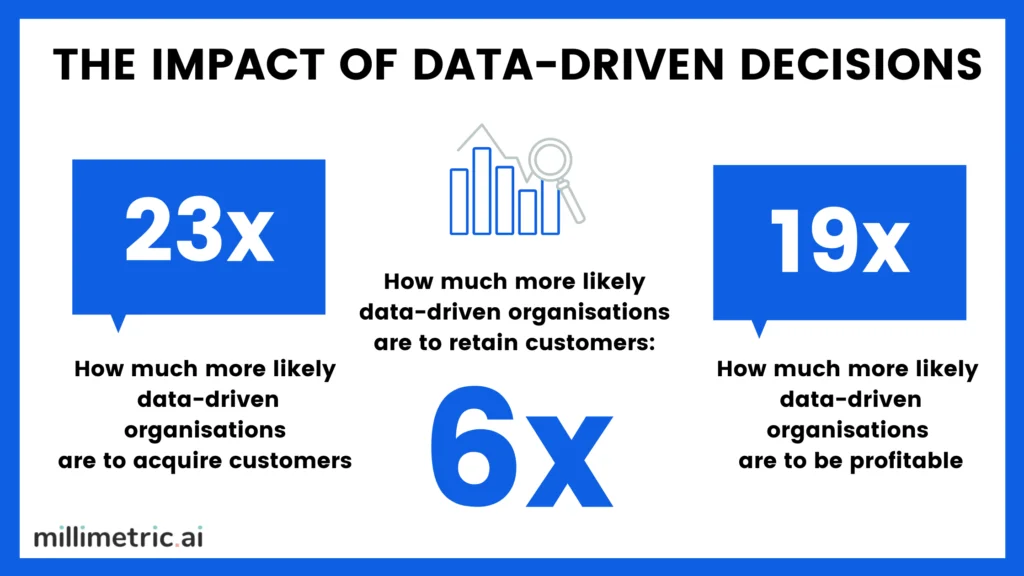 Plus, you don't need to ditch your favorite tools – instead, connect them with us.
Checkout Champ gives you the option to integrate your store with 333+ of your favorite apps so you can create the best possible experience for your customers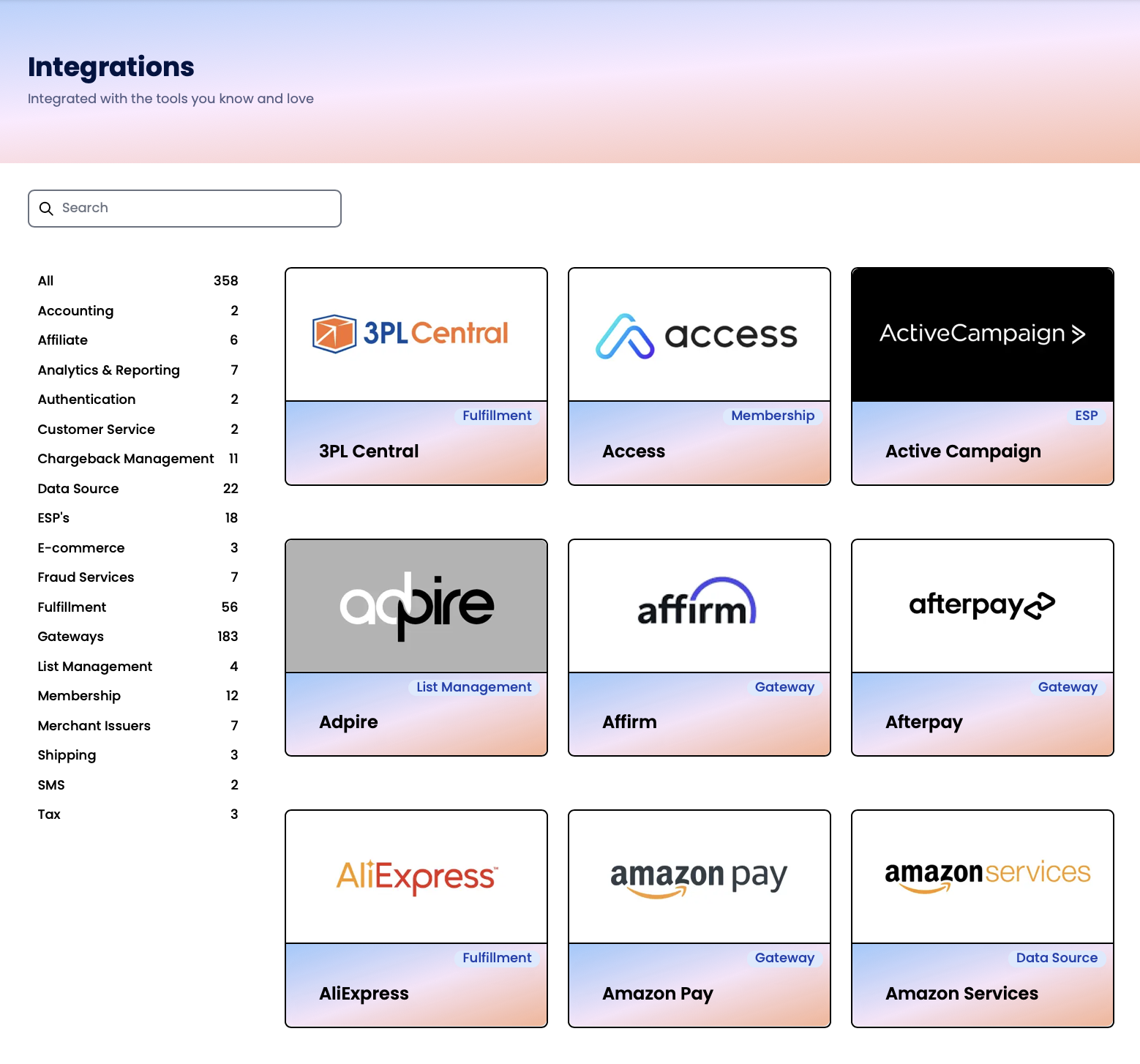 …but you can also create something way more powerful than ever before.
We have a strong team of developers available for our users. That means that we can create custom features or functionalities just for your business! That's what truly separates us from the rest.
Who Is This Platform For?
Checkout champ is for ecommerce store owners with over $500k annual revenue, looking to scale to 8 or 9 figures – or build highly attractive and syllable assets for a big cash exit.
We give you an ability to implement powerful sales funnels for most popular product lines. Also, you get the ability to upsell and cross-sell during and after every transaction, so they can continually drive up AOV which gives them the ability to acquire more customers and scale faster.
All of this combined with memberships, subscription services and consumables replenishment which all grow MRR and make your company far more valuable to potential acquirers.
Pricing:
Checkout Champ offers two paid membership plans.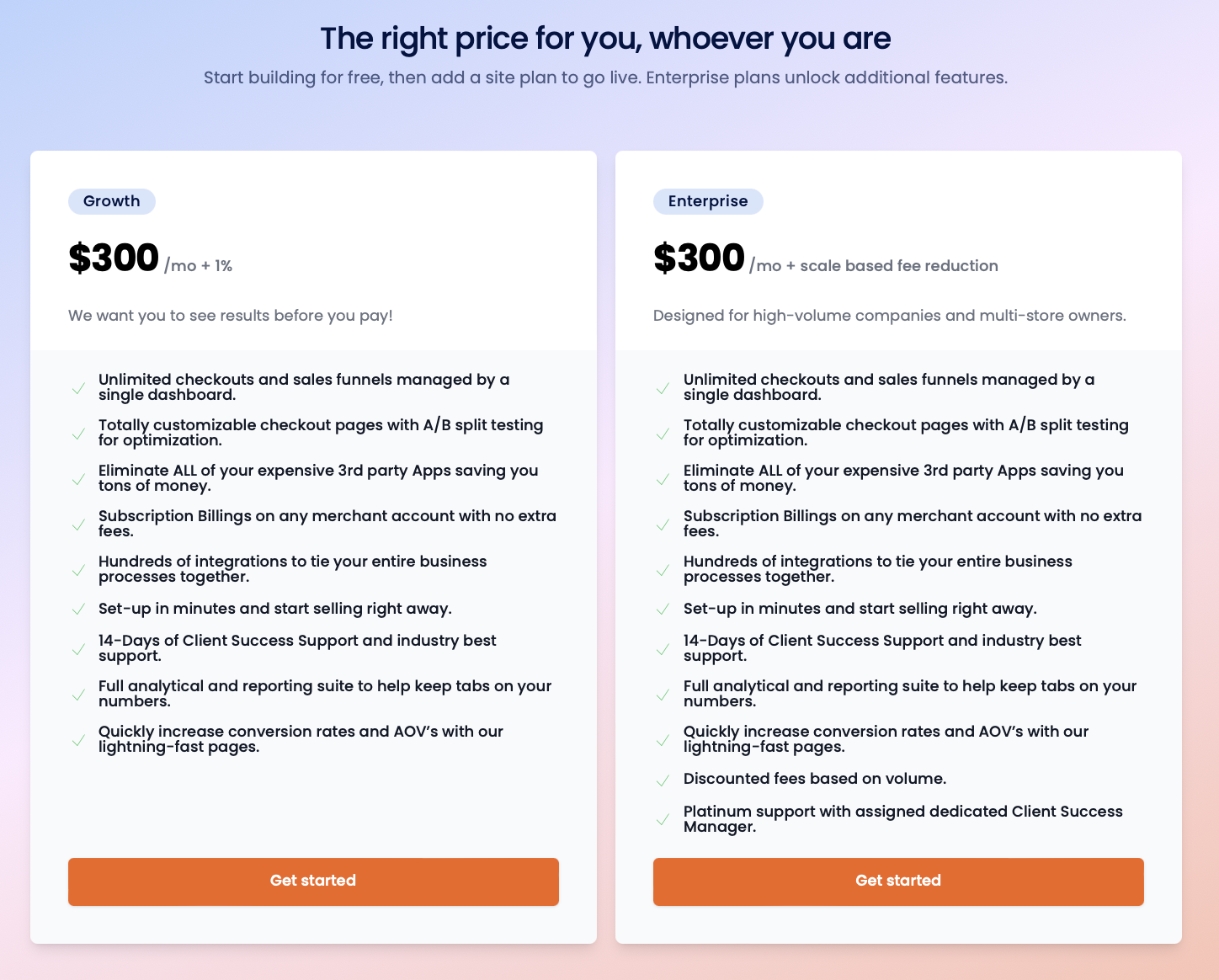 Sounds like a Shopify alternative for you?
Get Checkout Champ now and build your dream e-commerce business that sells.
Do you have an existing business?
Take advantage of our pain-free migration process. We will do everything for you, assign you your own client success manager, and help you save your ecommerce business.
Book a demo with us today and build your dream ecommerce business now.
#2: BigCommerce – The Best for Big And Growing Businesses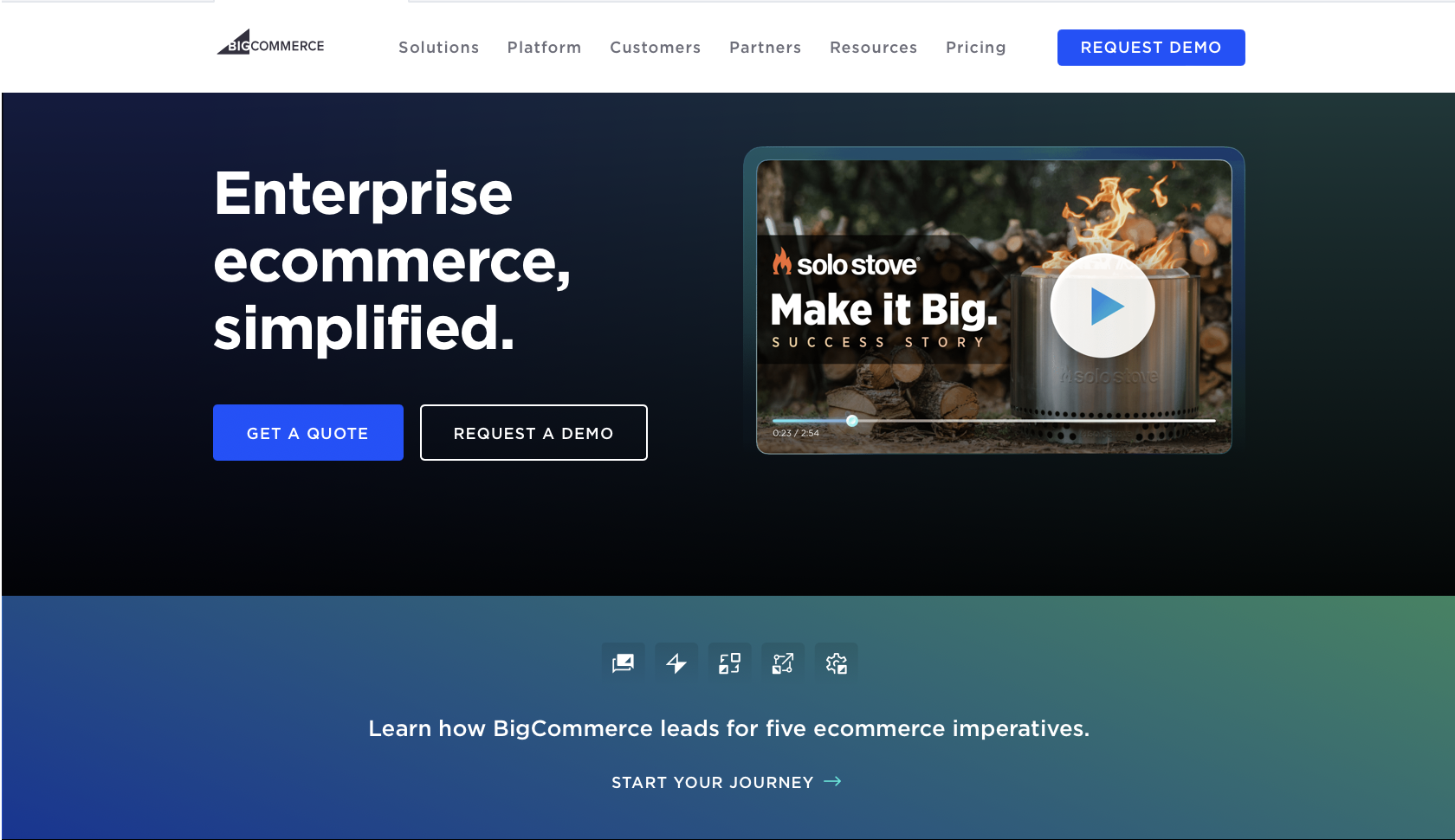 BigCommerce is an e-commerce platform that offers robust features, scalability, and excellent performance. Unlike most platforms, BigCommerce is a fully-hosted solution, meaning they take care of the server infrastructure, security, and software updates.
This allows you to focus on growing your business without worrying about technical aspects.
Also, it's one of the biggest players in the game.
BigCommerce can handle high levels of traffic and large product catalogs – making it suitable for growing and established online stores.
Plus, it opens up new opportunities for selling products throughout the whole Internet.
That's right, BigCommerce allows you to sell on channels like:
Amazon

eBay

Facebook

Instagram

Google Shopping
This multi-channel approach helps expand the reach of your business and increases potential sales opportunities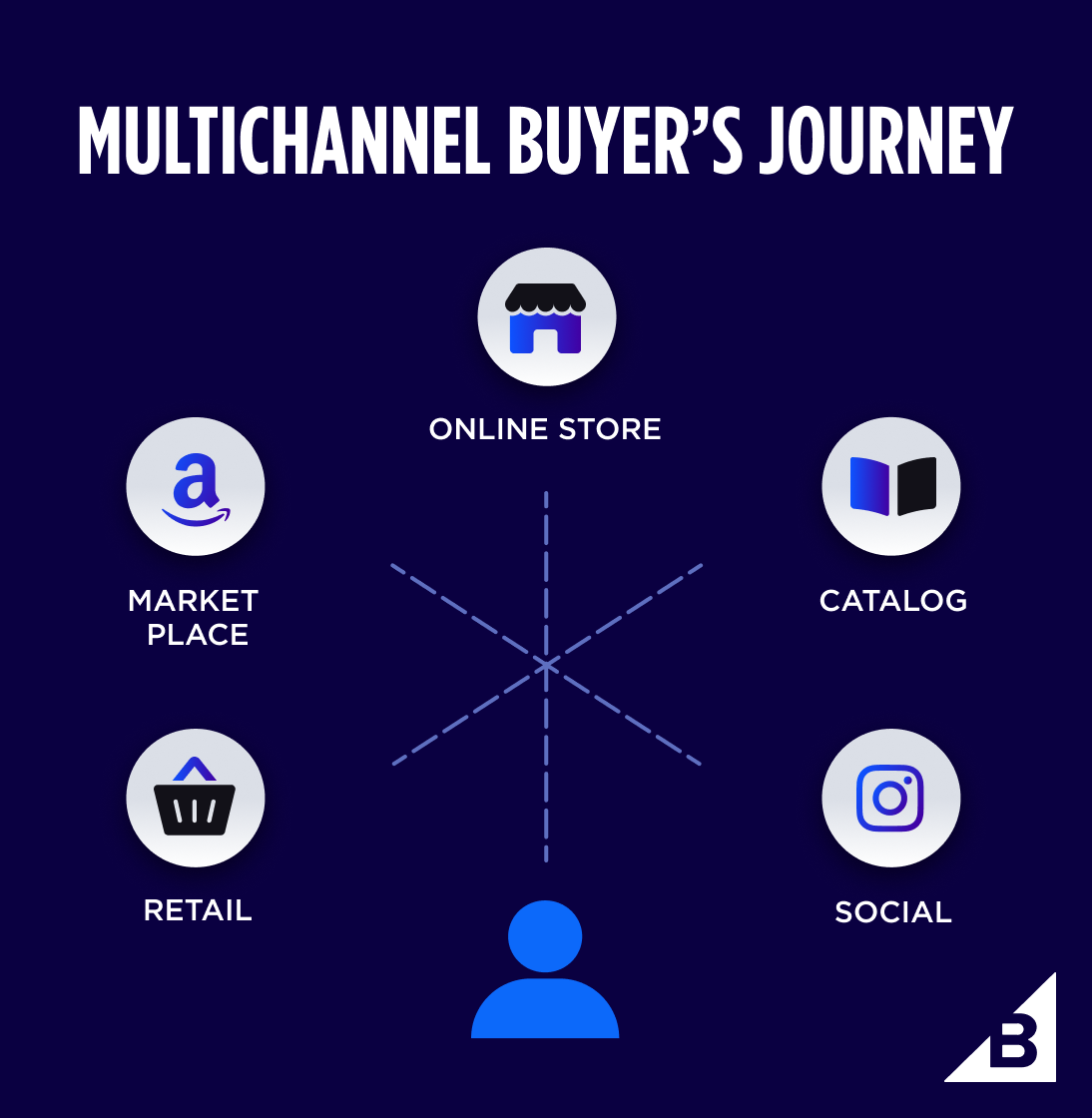 Who Is This Platform For?
BigCommerce covers all types of audiences, making it suitable for:
Small and Medium-sized Businesses. It's great for startups and growing businesses with its easy-to-use interface and scalable infrastructure.

Enterprise-level Businesses. BigCommerce's powerful features and ability to handle high traffic volumes make it an attractive option for larger and established enterprises.

Merchants Focused on Growth: For businesses aiming for substantial growth and expansion, BigCommerce's robust features and multi-channel selling are the way to go.
The Pricing
BigCommerce offers different pricing plans based on the size and needs of your business. The plans typically include hosting, security, and support.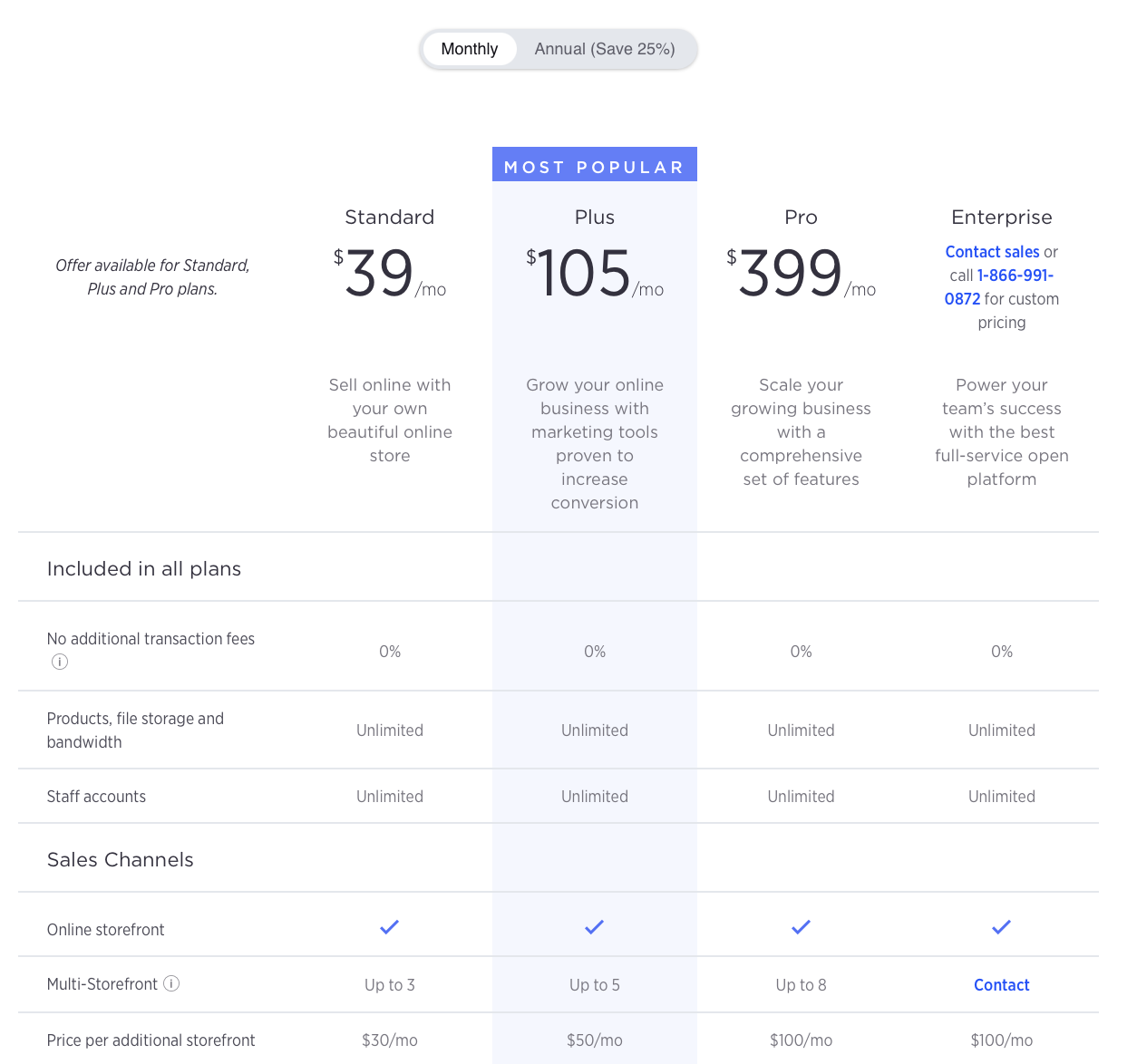 Sounds like a Shopify alternative for you?
Get Bigcommerce now and build your dream e-commerce business that sells.
#3: Adobe Commerce – The Most Customizable Alternative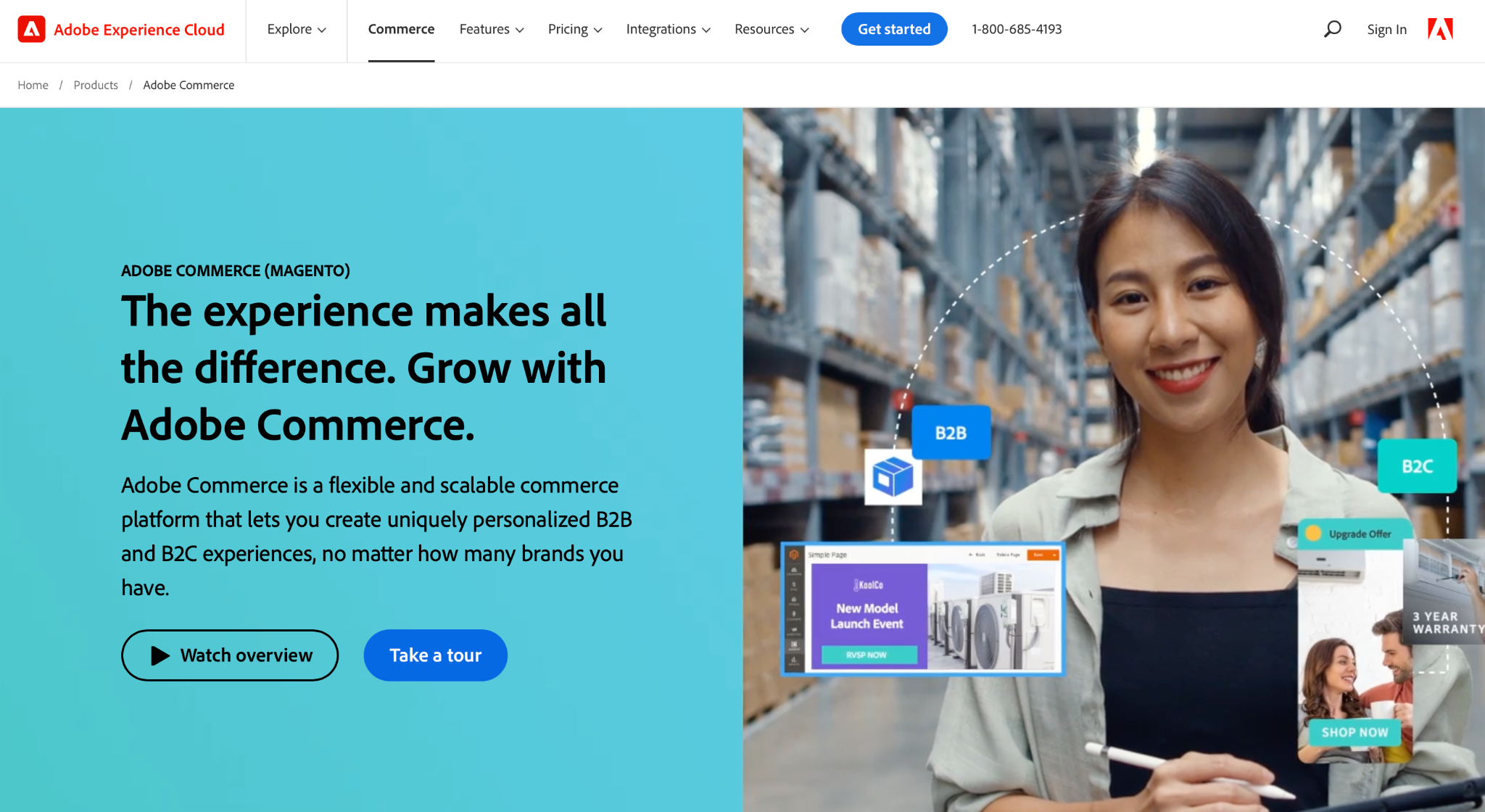 Adobe Commerce (formerly known as Magento) is an open-source e-commerce platform that provides a highly customizable and scalable solution for building online stores.
If your top-pick is customizability, you won't be disappointed.
It provides in-depth options for developers to modify the source code, allowing you to create a unique and personalized online shopping experience.

You can also manage multiple online stores from a single admin panel.
This is particularly useful for businesses that want to run multiple stores with different product offerings and branding.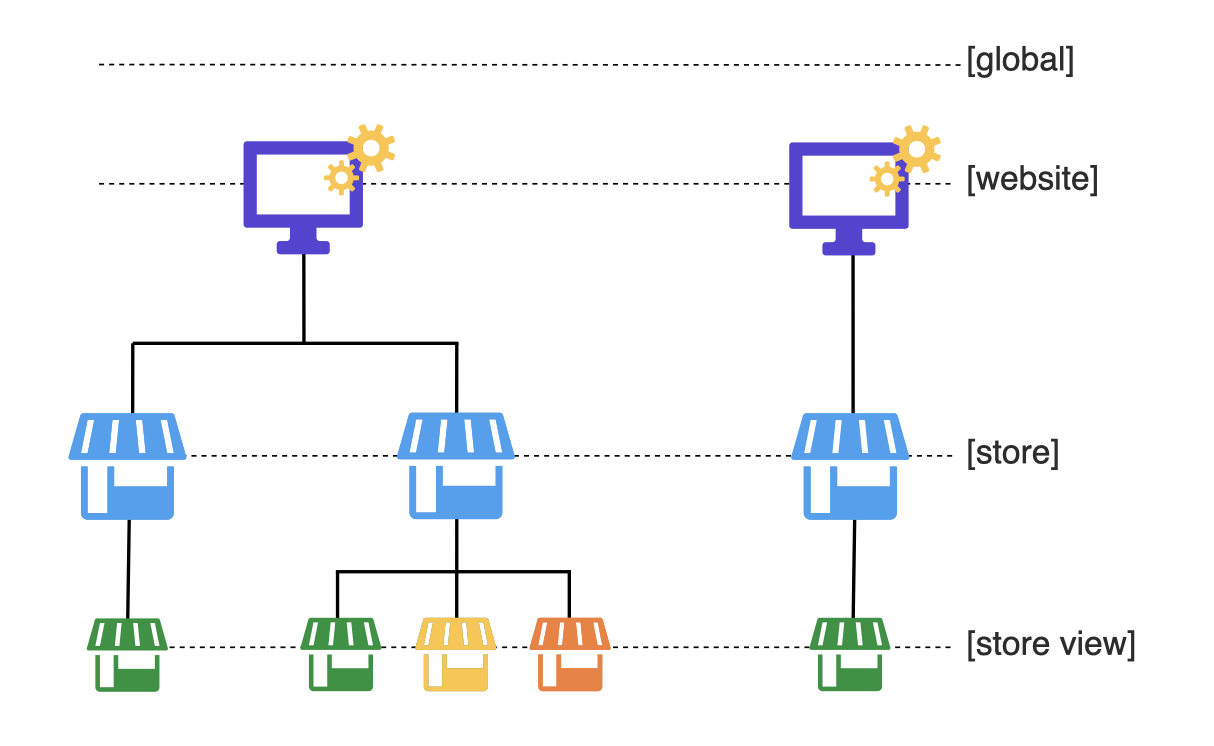 Plus, you won't get lost in the Google Search Results Pages as well…
Adobe Commerce is built with SEO best practices in mind, making it easier for your store to rank higher in search engine results and attract organic traffic.
Who Is This Platform For?
Adobe Commerce is suitable for big players, including:
Medium to Large Businesses. Scalability and customizability make it an ideal choice for medium to large enterprises with complex e-commerce requirements.

Businesses with Development Resources. Adobe Commerce is well-suited for businesses that have access to skilled developers or technical resources since it's open-source.

Multi-Store Operations. Businesses that manage multiple online stores or plan to expand their e-commerce presence can leverage Adobe Commerce's multi-store management features.
The Pricing
Although it offers great functionality, it's super-expensive. If you don't have extremely high revenue, it might not be suitable for you.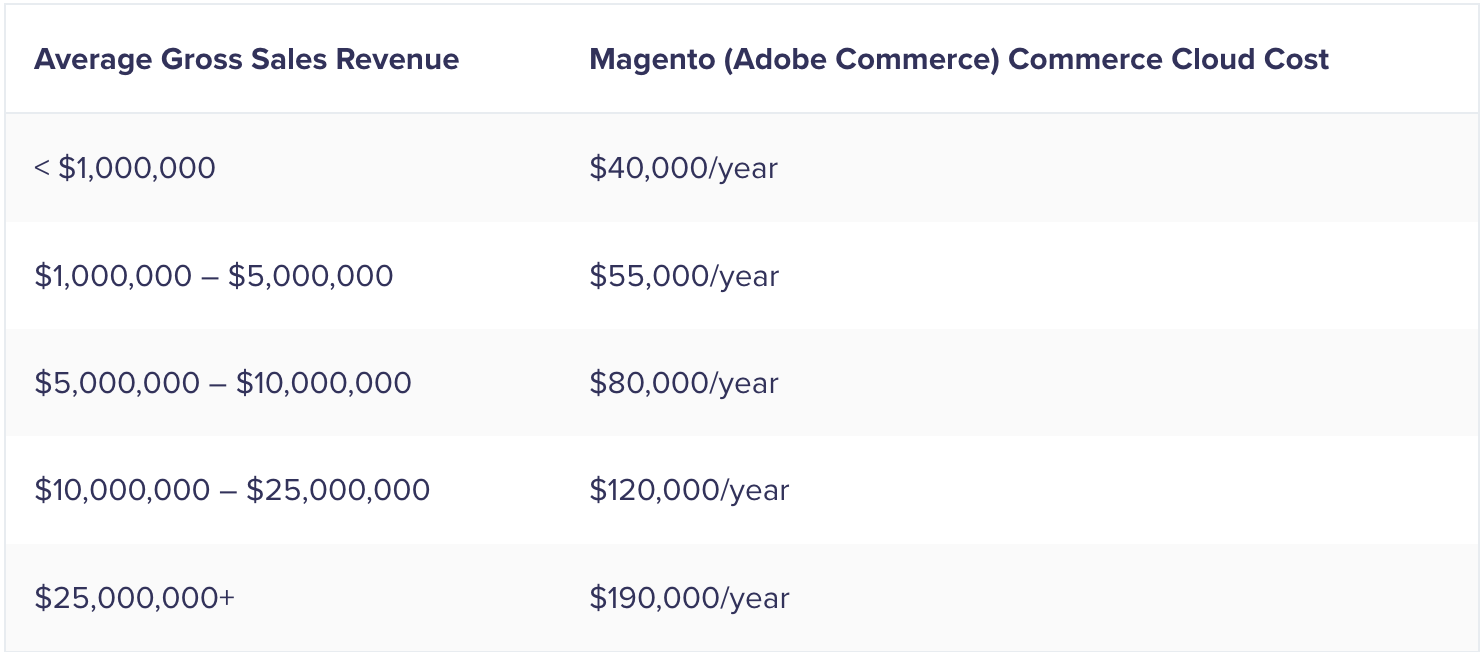 But if you're looking to expand your ecommerce business and make it successful, this is the way to go.
Sounds like a Shopify alternative for you?
Get Adobe Commerce now and build your dream e-commerce business that sells.
#4: WooCommerce – The Best for WordPress Users
WooCommerce is an amazing e-commerce plugin for WP users. It gives you the ability to turn your WordPress website into a fully functional online store.
Plus, it offers tons of features and customization options.
What we absolutely love about WooCommerce is its native integration with WordPress. Unlike other tools, WooCommerce is a WP plugin.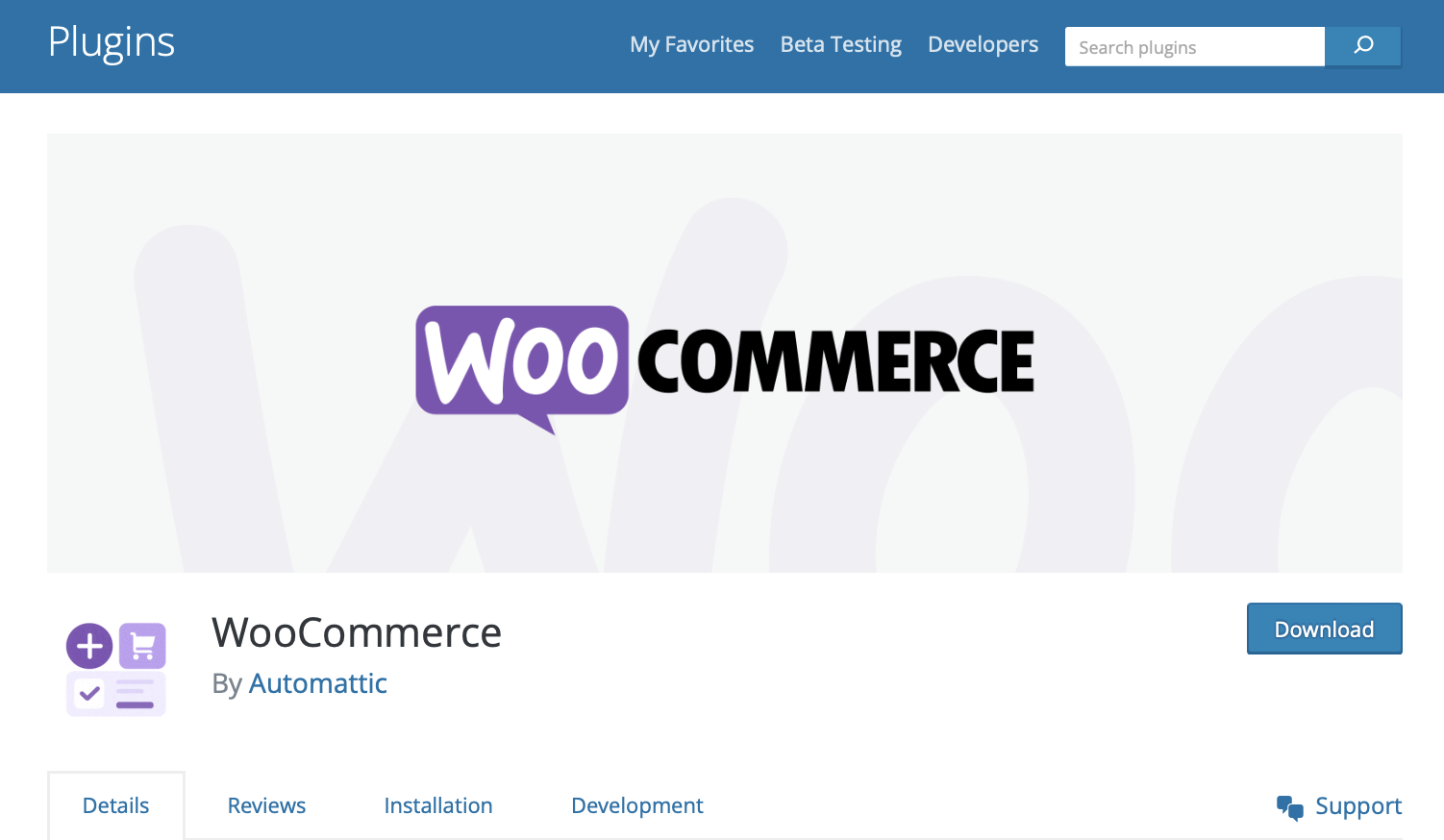 This is great since you can connect it to your existing WP site and leverage all WordPress options.
(super-handy if you're used to WordPress.)
Also, WooCommerce is an open-source platform – which means you have access to its code. This is especially useful for developers since they can modify the plugin to their liking.

Who Is This Platform For?
WooCommerce is highly scalable, making it suitable for small businesses just starting out, as well as larger enterprises.
If you are…
Small and Medium-sized Businesses. Small businesses that want an affordable and user-friendly solution for setting up and managing an online store.

Bloggers and Content Creators. WooCommerce offers a seamless way to add ecommerce functionality to any WP blog website.

Developers. Popular among web developers who want to customize and build unique e-commerce experiences for their clients.
The Pricing
WooCommerce plugin is free to use since it is an open-source project. But you may need to invest in other aspects to create a fully operational online store.
This can include things like:
Web Hosting. You'll need a service to host your WordPress website.

Domain Name: You need a domain name for your ecommerce business, which typically incurs an annual cost.

Themes and Extensions. There are many free themes and plugins available, but it might be worth considering investing in premium themes or extensions.

Payment Gateways. Some payment gateways charge transaction fees.
Sounds like a Shopify alternative for you?
Get WooCommerce now and build your dream e-commerce business that sells.
Build Your Dream Ecommerce: Ready to Get Started?
Shopify is a great platform – the #1 most popular ecommerce on the planet. But it has its drawbacks and limitations, which can be huge deal breakers.
Fortunately, you know about them now, and you're ready to break free.
That's where Checkout Champ comes in.
Checkout Champ is the most powerful ecommerce platform out there.
We allow you to utilize both one-page and also one-click checkout, so you can catch and convert each type of customer. Take advantage of one-click upsells, personalize them by connecting your CRM, and drive more revenue for your ecommerce.
We've got it all – 500+ integration, 100+ currencies, and the fastest and most reliable platform.
Plus, we also provide our users and customers with the IMPOSSIBLE experience:
>1 second checkout load speed

10X faster than your current e-commerce

3X conversions with one-step checkout pages
…and an elite arsenal of tools to help you make your user experience and sales on-point.
If you want to maximize your sales, we are the platform for you!
Book a demo and skyrocket your sales now.